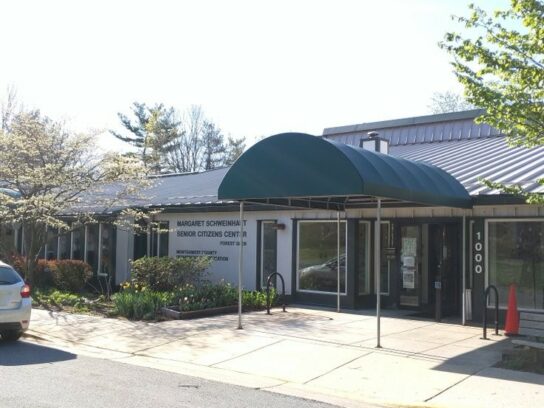 El departamento de recreación del condado de Montgomery ampliará el horario de apertura de los tres centros para adultos mayores, a partir del lunes 2 de agosto. Los tres centros son North Potomac, Wheaton y White Oak y abrirán sus puertas entre las 9 a.m. hasta las 4 p.m.
#MoCoRec Senior Centers are moving to another phase of reopening. White Oak, Wheaton and North Potomac will open five days a week beginning Monday, Aug. 2. Margaret Schweinhaut is projected to fully open on Monday, Aug. 16. Visit https://t.co/riNZJwdGNb. #55plus #seniorszn pic.twitter.com/Pp50ewPYZT

— MoCo Rec (@MoCoRec) July 28, 2021
Mientras el condado hizo la decisión reciente de expandir las horas en North Potomac, Wheaton y White Oak, los centros para adultos mayores de Damascus y Holiday Park han abierto sus puertas completamente desde el 14 de junio. También, el centro para mayores de Margaret Schweinhaut, ubicado en Silver Spring, reabrirá el 16 de agosto.
El centro para adultos mayores de Long Branch va a permanecer como albergue por el momento, pero los residentes de Long Branch se encuentran en la biblioteca de Long Branch dos veces a la semana, y se ofrece transportación al centro de White Oak por dos días adicionales.
Transportación se ofrecerá por cinco días de la semana a los centros de White Oak, Holiday Park y Damascus.
Para más información sobre los centros para adultos mayores, puede llamar al 240-777-4925.