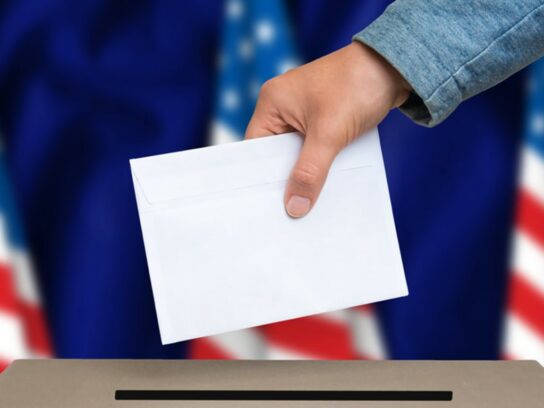 A recent poll indicated that a majority of Maryland voters support the legalization of recreational marijuana.
Maryland voters will be able to vote for or against legalizing recreational marijuana during November's election. The issue will appear as a referendum, known as "Question 4," on ballots.
Fifty-nine percent of surveyed Maryland residents indicated that they would vote in favor of the referendum, according to a Goucher College Poll released on Sept. 19. Thirty-four percent of surveyed residents opposed the referendum.
Delegate Luke Clippinger (D) introduced the referendum as House Bill 1 during the 2022 legislative session. Both the Maryland Senate and the Maryland House of Representatives voted to approve the bill in April.
If voters pass the measure to legalize recreational marijuana, certain provisions of House Bill 837 would go into effect. They allow Maryland residents who are 21 or older to legally possess up to 1.5 ounces of cannabis, as well as grow no more than two marijuana plants.
The bill also requires the state to conduct studies on cannabis use and the cannabis industry and establish a Cannabis Public Health Fund. The bill would go into full effect on July 1, 2023.
The poll also showed that 62% of voters believed that people charged or convicted of marijuana use or possession crimes should have their records expunged, if recreational marijuana is legalized.
Recreational use of marijuana is legal in both Washington, D.C. and Virginia, as well as 18 other states.