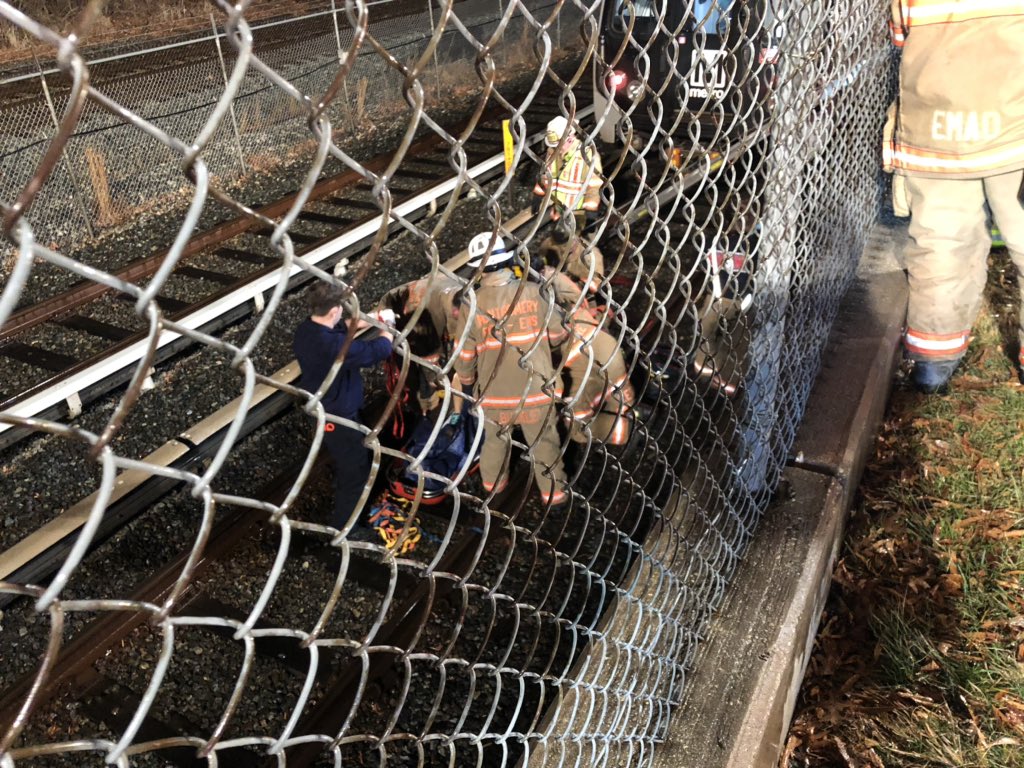 Man Struck by Metro Train in Rockville Recovering From Traumatic Injuries
A man is recovering from traumatic injuries after being struck by a WMATA Metro train on Tuesday morning.
It happened shortly around 5:40 a.m. near the Rockville station in the area of  St. Mary's Catholic School according to a video posted on Twitter by Montgomery County Fire and Rescue Services Spokesperson, Pete Piringer.
Piringer said this was a technical rescue where the pedestrian was partially trapped underneath the train. The man was safely extricated and evaluated by EMS personnel on the scene, and was transported to a local hospital with traumatic injuries.
At one point, trains were running on a single track due to this incident. Trains are now being operated on their regular schedule.
Officials with Metro say they believe the person entered the tracks by climbing a fence located south of the Rockville station where there are no pedestrian crossings. A hole was cut in a fence near the train tracks by first responders during the removal process.
There were no injuries or concerns reported among those on the train at the time of this incident. This is still under investigation.
ICYMI (~549a) IAO just south Rockville Metro Station, on tracks adjacent to St Mary's Church & School, person struck by train, on Metro 'right-of-way', @MCFRS_EMIHS transported 1 adult MALE w/ Pri1 traumatic injury, passengers sheltered in place & then relocated & transferred https://t.co/BLJux1475x

— Pete Piringer (@mcfrsPIO) February 25, 2020
Update – WMATA/Metro indicates they believe the person entered the tracks at a fenced area & Metro 'right of way' south of the station. There are no pedestrian crossings in this area https://t.co/Vxqug3kZY4

— Pete Piringer (@mcfrsPIO) February 25, 2020