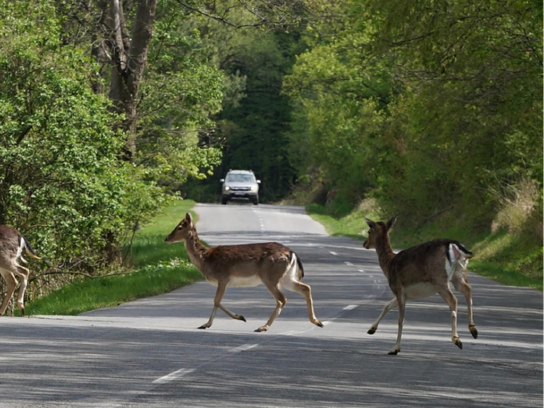 About four percent more deer were killed in Montgomery County during the state harvest six-month long season to cull the deer population as compared to the previous year's harvest.
In Montgomery County, 1,363 antlered deer were killed between Sept. 11, 2020 and Feb. 3, 2021. That is a decrease of .3%. More antlerless deer were eliminated here this year. 2,741 antlerless deer were killed during the recent program. That is a 5.9% increase over the 2,588 deer that were eliminated during the previous season, according to the Maryland Department of Natural Resources.
Statewide, 81,729 deers were killed by archery, firearms and muzzleloaders. Most of the deer harvested were antlerless white-tailed deer.
"Our deer population continues to be an invaluable resource for thousands of Marylanders," Wildlife and Heritage Service Director Paul Peditto said. "Both consumptive and non-consumptive users enjoy deer, and the species generates millions of dollars in revenue for the state's economy and for the conservation of Maryland's other wildlife."
Frederick County had the highest reported harvest again this year, with 7,342 deer reported. Carroll County followed with 6,202 deer and Baltimore County was third with 5,356. Garrett and Washington counties rounded out the top five with 4,904 and 4,712 deer, respectively.
The Maryland deer project is responsible for managing native white-tailed deer and exotic sika deer. The program was created to ensure the future well-being of deer and their habitat and to maintain deer populations at levels that ensure compatibility with human land uses and natural communities.