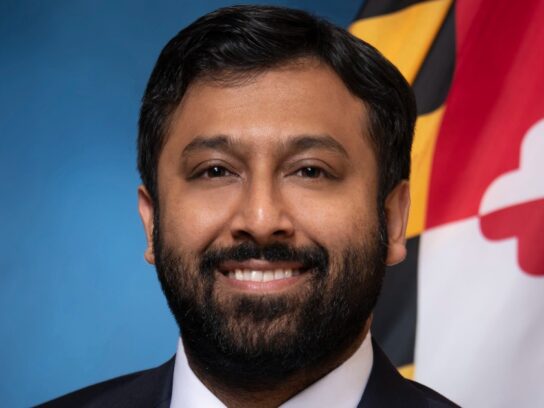 Maryland State Superintendent Mohammed Choudhury withdrew his request for a second term.
In his letter to the state Board of Education, Choudhury, who became Maryland State Superintendent of Schools on July 1, 2021, said he wants to "pursue other opportunities."
"The State Board is grateful to Superintendent Choudhury for his leadership in Maryland through the first phase of educational transformation in the State," board members wrote in a statement.
"Over the past two years, he rebuilt the Maryland State Department of Education (MSDE) for the Blueprint era, centered the focus of the State Board and MSDE on comprehensive educational equity, led the charge to build a Strategic Plan, prioritized improving reading proficiency rates which recently improved to their highest level in nearly a decade, and developed innovative programs such as Maryland Leads, Maryland Works, and the Maryland Tutoring Corps initiative," according to the state BOE.
Board members noted, "Superintendent Choudhury has also strengthened MSDE staffing infrastructure, resulting in the lowest vacancy rate in a decade while recruiting top tier talent and elevating current employees."
Gov. Wes Moore, in a statement, thanked Choudhury for his service to Maryland. "He led the Maryland State Department of Education admirably during an unprecedented global pandemic and a transformative time for our state's education system. His implementation of the initial phase of the Blueprint for Maryland's Future has set our students and educators up for success as we continue the work of making Maryland's public schools the best in the country," Moore wrote.
Moore said he expects the BOE to hire "an exceptional leader who will commit to transparency, accountability, and partnership with all stakeholders to improve education outcomes in every corner of Maryland. Our educators, students, communities, and families deserve nothing less."
A national search for his replacement will occur. Plans concerning that search and the transition period will be presented at the Sept. 26 state BOE meeting.
Before coming to Maryland, Choudhury was associate superintendent and chief strategy, talent and innovation office for the San Antonio Independent School District. He also led the Office of Transformation and Innovation for the Dallas Independent School District.
Choudhury started his career as a middle school teacher in Los Angeles.
He is a first generation American, the son of immigrants from Bangladesh.