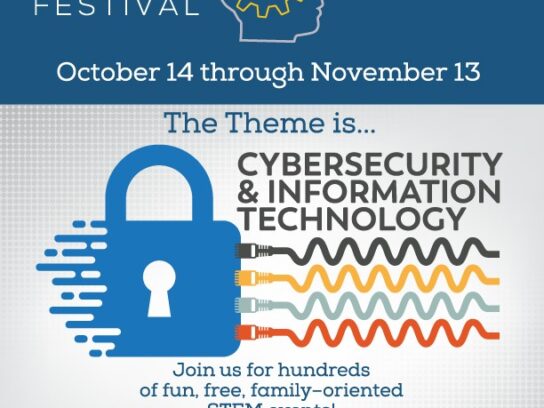 The 8th annual Maryland STEM Festival will be held from Oct. 14 until Nov. 13. STEM stands for science, technology, engineering and mathematics.
"The mission of the Festival is to encourage all students regardless of background and experience to take a greater interest in STEM with the hope they will pursue a STEM related career," according to the Festival webpage.
Festival events will take place across several counties in the state. Montgomery County will host 20 events in this year's edition. This year's theme is Cybersecurity and Information Technology.
The Maryland STEM Festival features an art contest that started Sept. 10 and runs through Oct. 29. Submissions must fall under traditional, computer generated or video art. The three age categories are elementary, middle and high school students.
Prizes will be awarded for each category. The top three prizes are $50, $25 and $10 Amazon gift cards. The first place High School winners will get a 30-minute discussion over Zoom with an art-related STEM professional.
More information on the festival and art contest can be found here.
STEM and Art are not that far apart. #MarylandSTEMFestival brings them together. Check it out, and let your young artists know #STEM #Art https://t.co/eWj4DxWYL1

— Rachel Crowley (@Rachel_Crowley9) October 10, 2022
Enter the #MarylandSTEMFestival art contest on 2022's theme of Cybersecurity & Information Technology through 10/25. Categories for traditional & computer generated art & videos for elementary, middle & high school students. Learn more: https://t.co/GCsKynAONB pic.twitter.com/npbPbuaXws

— mcpl_Libraries (@MCPL_Libraries) October 10, 2022