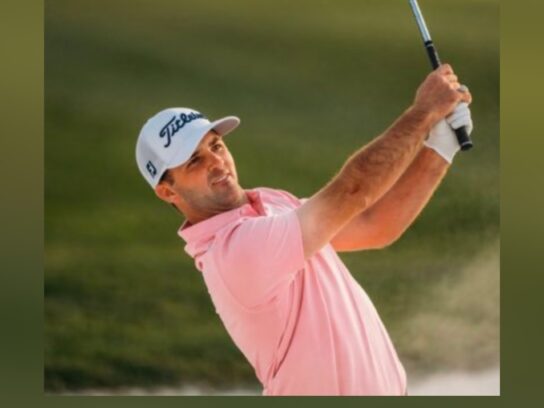 Denny McCarthy was not expected to be a major player at the U.S. Open at The County Club in Brookline, MA yet he found himself in contention Sunday with only a few holes to play.
Denny McCarthy was a 310-1 shot to win the US Open. He's 3 shots back with 4 holes to play.

— Joe Yasharoff (@JYash) June 19, 2022
McCarthy didn't win ultimately – that honor went to Englishman Matt Fitzpatrick – but he took a major step with a seventh place finish that solidifies his position in the FedExCup standings, bolsters his confidence and earns himself an invitation into next year's U.S. Open by virtue of his top 10 finish.
"Just really proud of myself. This is a big stage and I'm starting to get more comfortable at these events. I'll be back for sure. I like where my game is trending. I'm going to keep working hard. I have a really deep drive to get better and this is going to make me even more hungry," McCarthy said after his round.
The Georgetown Prep alum, who had to qualify to get in, made the cut Friday on the number (+3) then shot 68-68 on the weekend to jump from a tie for 55th place to a tie for 7th. He finished 1 under for the tournament. McCarthy takes home $516,000 and has now earned over $1.5 million this season, a career high.
Last month, McCarthy, 29, led the Wells Fargo Championship at TPC Potomac at Avenel Farm after the first round and finished tied for 25th.
Watch McCarthy's entire post-round interview session: