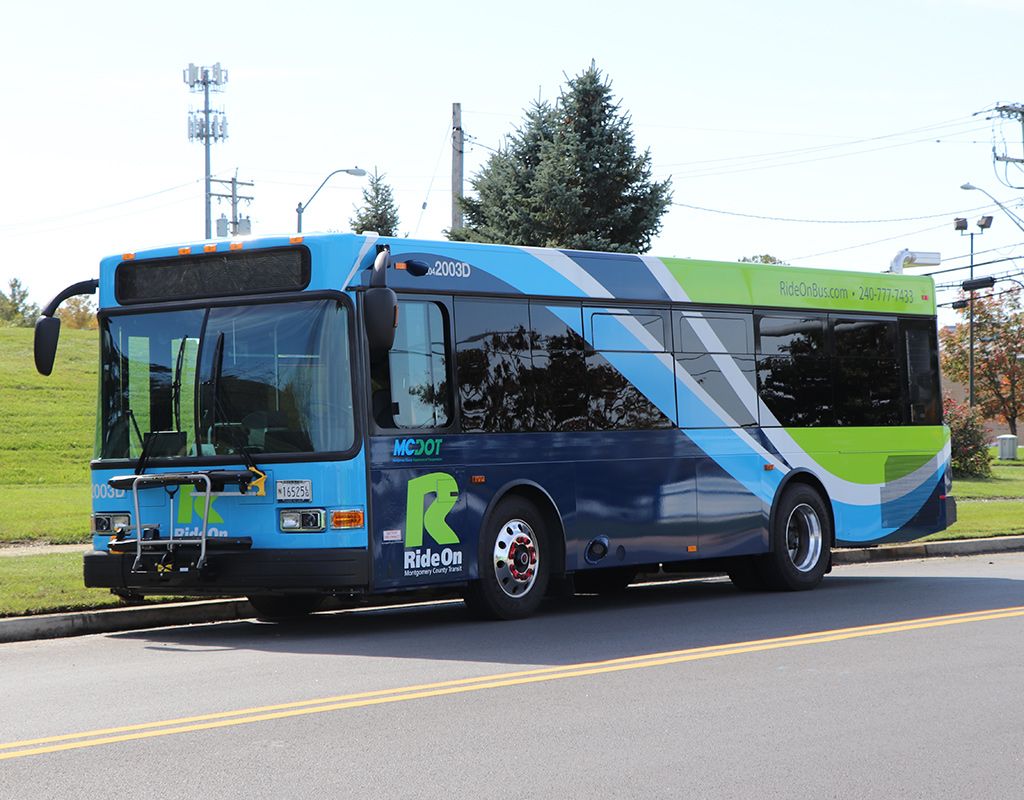 MCDOT Requests Public Input For Ride On Service Changes
Ride On proposes new service changes for the Watkins Mill and Black Hill Development areas, and the Montgomery County Department of Transportation (MCDOT) is looking for rider input.
MCDOT announced the proposal Tuesday, Nov. 3, saying that the service changes would begin in January 2021. The proposed changes include:
Watkins Mill Interchange:

Route 61 – Serve new Watkins Mill Interchange (between Clopper Road and Frederick Blvd (MD355) and replace service to Kaiser Permanente.
Route 78 – Add midday service and replace Route 61 service to the MVA and the Metropolitan Grove MARC Station.
Route 58 – Terminate service at the Lakeforest Transit Center all day.
Black Hill Development:

Route 83 – Provide service to the new development along Century Blvd.
On Thursday, Nov. 19 starting at 6:30 p.m., @MCDOTNow will hold a virtual public forum about proposed @RideOnMCT service changes affecting the Watkins Mill Interchange and Black Hill Development areas.

Details= https://t.co/rU5C62Baek@MontVillageMD @ClarksburgChmbr @GGCCNEWS pic.twitter.com/uvxIPbSMzx

— mococommuter (@mococommuter) November 6, 2020
To voice your thoughts, you can join a virtual meeting on Thursday, Nov. 19 at 6:30 p.m. by clicking on this link.
However, if you can not access the meeting via the Microsoft Teams link, you can call in at 1-443-692-5768. To learn how to speak at the forum or submit comments, click here to see different options.