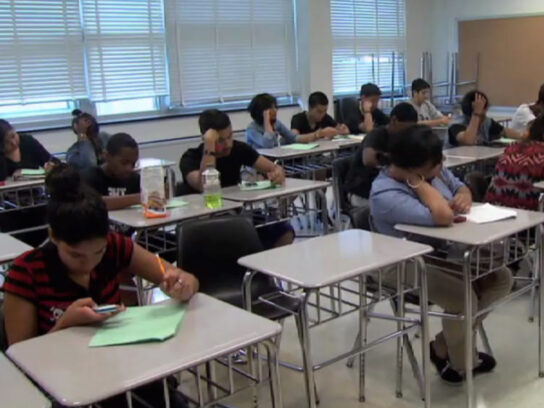 Montgomery County Public Schools released a 16-page booklet concerning best practices and ways to open schools this fall. The publication is called "Draft Guidance: Considerations for MCPS Fall 2020 Recovery."
The MCPS proposal suggests "blended virtual learning," which would rotate when students are in the actual classrooms. Group A would be in school on Mondays and Tuesdays, and Group B would be doing virtual learning at home on those days.
On Wednesdays, all students would be at home, and teachers would have professional development time, according to the draft plan.
Then on Thursdays and Fridays, Group B would be in the schools, and Group A would learn at home.
The groups' make-up would be determined by grade level, students' last name and student cluster with the goal of limiting the number of students in one building at the same time.
MCPS also details remote learning, noting "it will feature more live, teacher-led instruction following a tradional school day schedule."
The draft plan stresses that teachers would be prepared to go totally virtual should the state or county deem that necessary.
Concerning transportation, MCPS recommends 12 students on school buses that can hold 77. Because of the seriously-limited capacity, students would have to request to opt into the program.
This plan is expected to be presented to the Board of Education at its July 14 meeting.