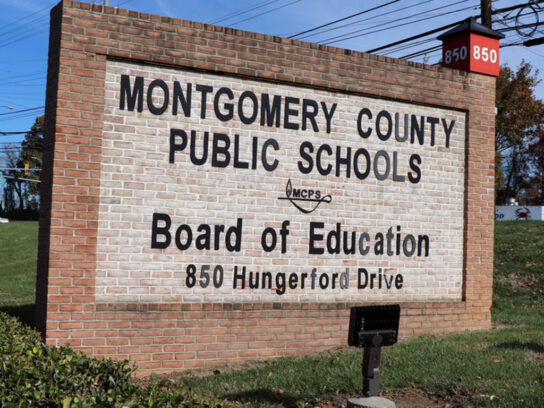 Montgomery County Public Schools will offer a virtual academy for the 2021-2022 school year, officials announced April 15.
The academy will be yearlong and open to pre-kindergarten to 12th grade students. MCPS said that the virtual academy option is only intended for those students with life circumstances and COVID-19 health concerns. The academy is not designed for students who just do not want to attend in-person class.
The alternative school option is geared mainly towards high school students. The proposed academy would ensure older students do not sacrifice their education if they must balance work or caring for family members. Students in this program can also attain credits at an accelerated pace and graduate within three years.
The virtual academy option will not be the same online-learning model currently implemented. Instead, a group of staff will solely work with virtual students. MCPS said that the pandemic has shown the need for a more flexible school option for students with extenuating circumstances.
The county is scheduled to send out a survey this coming week to see the potential interest. Answers to the questionnaire will not be a commitment to the program but will help in planning. Registration is expected to open in May.
MCPS is still working out what criteria will be needed to enroll in the virtual academy.
It is expected that elementary and middle school students in the program will follow a more traditional school day with blocks of live learning. High school students will have a more flexible, asynchronous schedule.
.@mocoboe's Communication and Stakeholder Engagement Committee will meet at 10 a.m. April 15. On the agenda: a discussion about community partnerships and how they support student success, and a discussion about plans for a virtual academy.
Watch: https://t.co/3UJVLWkg2H pic.twitter.com/bhhiMmIfwd

— MCPS (@MCPS) April 13, 2021