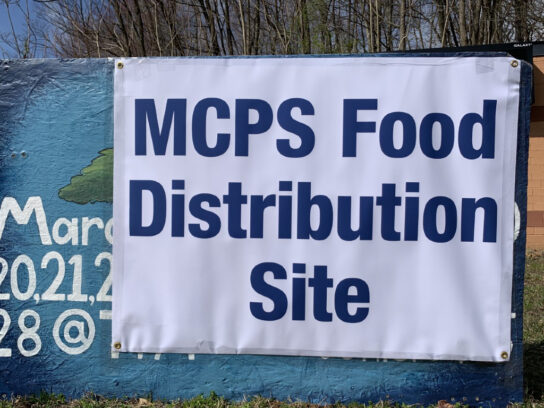 Montgomery County Public Schools (MCPS) has officially expanded its meal distribution sites.
MCPS is offering Grab + Go meals at 11 designated bus sites, three non-MCPS sites and eight locations at select secondary and elementary schools. Meals are available every weekday except for Wednesdays.
Students can now also pick up meals at the Upcounty Early Childhood Center from 11:30 a.m. to 12:30 p.m.
A list of distribution site addresses and more information can be found on the MCPS website.
MCPS is expanding its meal sites. Starting Monday, April 12, students can pick up meals at the Upcounty Early Childhood Center from 11:30 a.m. to 12 p.m. Information: https://t.co/JMFb6qLdHm

— MCPS (@MCPS) April 11, 2021