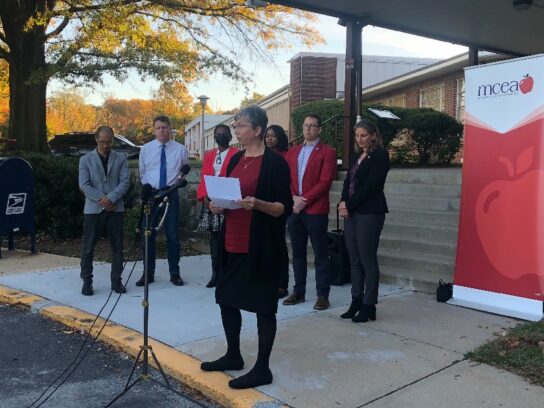 As the Montgomery County Public School year comes to a close Friday, the district needs to hire hundreds of teachers and other staff members for the upcoming year.
As of June 13, there were 581 unfilled positions. Meanwhile, 973 teachers have indicated they will be resigning or retiring.
When the previous school year ended, 668 – about one-third fewer – teachers had indicated their plans to resign or retire, according to a spokesperson for the Montgomery County Education Association.
Throughout this school year, MCPS has been plagued with a shortage of substitute teachers, bus drivers and other staff members.
On April 21, MCEA President Jennifer Martin testified at a Montgomery County Council's budget hearing to show appreciation for the increase in funding for public schools. At that time, she said that 1,443 MCPS employees gave notice that they plan to resign or retire.
Related Post