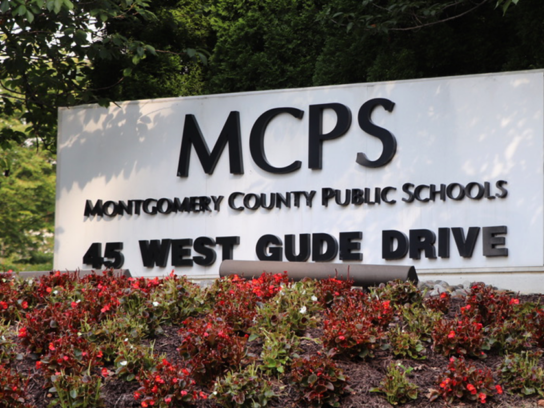 Next year's Montgomery County Public Schools' proposed operating budget adds four administrative positions to handle needs Superintendent Monifa McKnight initiated based on community requests.
The proposed Fiscal Year 2023 budget includes a reduction of overall full time equivalent positions by 113 due to a decrease in student enrollment. According to MCPS, enrollment as of the beginning of the current school year dropped by 2,347 due to the pandemic. However, the proposed budget calls for an increase of 2,000 students.
When asked how many teacher positions were being eliminated, an MCPS spokesperson wrote in an email to MyMCM, "Teacher positions aren't eliminated for budgetary reasons but rather are allocated by enrollment and staffing formulas that also reflect on class size guidelines."
According to the Dec. 16, 2021 recommended Fiscal Year 2023 budget, there will be 167 fewer full time equivalent positions due to the enrollment drop. The budget also calls for the addition of 18 full time equivalent positions for special education, 21 for English language development services and 15 for bus operators, creating a net total reduction of 113 full time equivalent positions.
The new administration positions include a deputy superintendent and chief academic officer "to improve our focus on equitable teaching and learning," McKnight wrote in a community message Monday. A new assistant chief of communications and senior community advisor will be hired to "focus on our priority of rebuilding trust and engaging stakeholders."
"Based on conversations with parents of students receiving special education services, I will hire a special education liaison to proactively communicate with families and help remove barriers they face in accessing our school system's special education resources. Our chief operating officer, who will have expertise in finance, will oversee the equitable allocation of resources so that our schools, students and staff have what they need. Finally, the medical officer we identified a need for last fall and recently hired will bring expertise to our commitment to student health and wellness," McKnight wrote.
The decision to hire the administrators  came from the community, according to McKnight. "I have listened–really listened–as part of my commitment to understanding how to build systems and structures that lead to successful outcomes," she wrote.
"The changes support our great responsibility to our students and district and are in direct response to what I have heard from you; with care, effort and prudent fiscal stewardship, these resources will improve our schools."
At of the start of this school MCPS had 158,232 students.
Organizational charts are not exactly reconnecting and rebuilding trust. But wow. Ok.

— Dr. Jennifer Reesman (@jenreesman) May 2, 2022