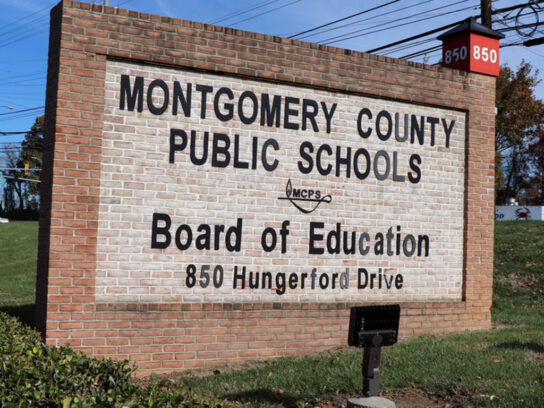 Montgomery County Public Schools' Policy Management Committee has proposed three calendar options for the upcoming 2021-2022 school year. The first two scenarios would require students to return to school before Labor Day and the third would begin the school year after the holiday weekend.
If either of the first two options are approved, classes will begin Monday, Aug. 30 and end Tuesday, June 14. If the second option is approved, classes will begin Wednesday, Sept. 8 and end Tuesday, June 21.
Each scenario would include 182 days of instruction, more than the minimum 180 days required by Maryland state law.
Both calendars include a full week of spring break from April 11 to April 18. Other dates of operational closure on both calendars include Sept. 7, Sept. 16, Nov. 4, Feb. 1 and May 3.
State law will also require schools to be closed on the following dates:
Thursday, Nov. 25 and Friday, Nov. 26, 2021: Thanksgiving and the day after Thanksgiving
Friday, Dec. 24, 2021, through Saturday, Jan. 1, 2022: Christmas Eve through New Year's Day
Monday, Jan. 17, 2022: Martin Luther King, Jr. Day
Monday, Feb. 21, 2022: Presidents' Day
Friday, April 15, 2022: Friday before Easter
Monday, April 18, 2022: Monday after Easter
Monday, May 30, 2022: Memorial Day
Boardmember Patricia O'Neill, Chair of the Policy Management Committee, further suggested the idea of closing schools Thursday, Dec. 23, prior to the county's winter break, during a committee meeting on Feb. 25. Doing so would extend the end of the school year by one day.
"Many school systems in other places are closed the entire week before Christmas … I think it would enable parents and staff to travel," O'Neill said.
Each of the calendar scenarios will be presented to the Board of Education during a Work Session on March 9 and will be available for public comment following the meeting. The Board is scheduled to approve the 2021-2022 instructional school calendar for action on March 23.