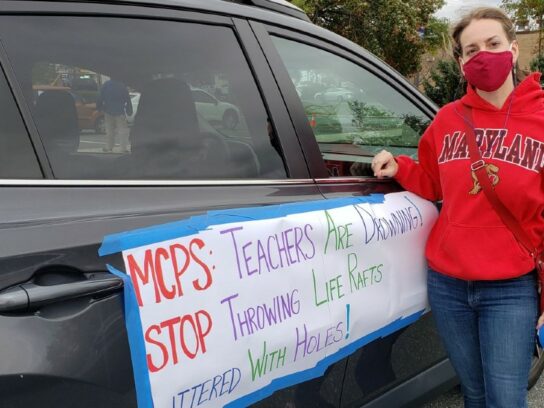 There are 393 teacher and 422 support staff positions unfilled at Montgomery County Public Schools as of July 7. One third of the open slots are special education positions, according to Christopher Cram, director of communications for MCPS.
The district is actively seeking new hires and is both hosting and visiting job fairs throughout the country and in Puerto Rico, Cram said. MCPS also is visiting colleges and holding virtual hiring sessions, he added.
Teachers have been resigning throughout the school year. A total of 1,070 resigned since the opening of schools in September of 2021. During the previous school year, 775 teachers resigned throughout the school year.
Many of those classrooms were then staffed with new teachers.
"Our retention rate is between 95 and 96%," Cram said.
A month ago, there were 581 unfilled teacher positions and nearly 1,000 teachers were indicating that they would be resigning or retiring at the end of the school year.
When the previous school year ended, 668 teachers – about one-third fewer as compared to the current school year– had indicated their plans to resign or retire, according to a spokesperson for the Montgomery County Education Association.
Throughout this school year, MCPS has been plagued with a shortage of substitute teachers, bus drivers and other staff members.
MCPS started the 2021-2022 school year with 874 new teachers and 671 new supporting services professionals to educate a student body of 158,000 in 209 schools.
During the 2019-2020 school year, MCPS had 13,646 teachers and 24,589 employees. Almost 87% of those teachers had a master's degree or equivalent.
Related Post