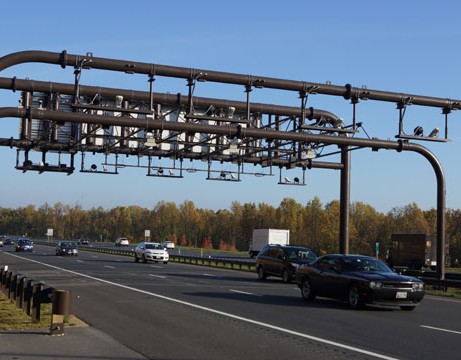 The Maryland Transportation Authority (MDTA) is asking for patience and understanding in response to high call volumes and wait times.
MDTA has seen a mass uptick in calls since it resumed mailing notices of toll due following a pause from March to October 2020 during the COVID-19 pandemic. Notices of toll due are mailed to drivers who use toll roads with no E-ZPass.
To prepare customers and avoid further monetary payments or penalties, letters were sent in September to notify non-E-ZPass carriers how to pay their tickets. These letters were followed up with further social and digital communication.
The Intercounty Connector (ICC) paused posting E-ZPass transactions to customer accounts in July 2020 prior to the launch of the new generation tolling system. MDTA announced Thursday that this week transactions will gradually be posted to customer accounts.
With the continued United States Postal Service (USPS) delays and resumption of notice of toll due mailings, MDTA has been inundated with customer-service requests. USPS delays have resulted in both late delivery of MDTA tolling notices and customer payments.
MDTA is transitioning to a new generation of tolling systems later this spring and is hopeful that it will be better suited to handle large call volumes.
In the meantime, MDTA asks for understanding knowing these delays will not be held against customers. MDTA is not currently reporting unpaid tolling notices to the Central Collections Unit of the Motor Vehicle Administration.
The full letter can be found here.