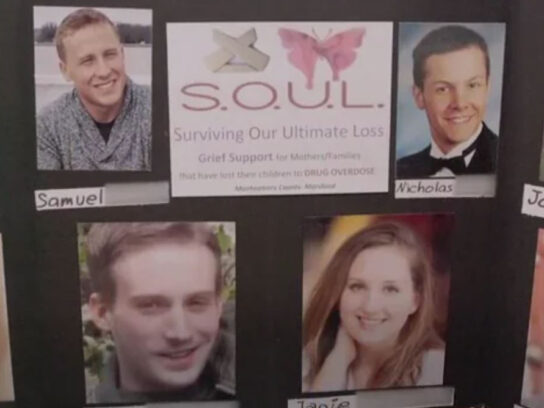 During September, National Recovery Month, S.O.U.L. (Surviving Our Ultimate Loss) has staged a visual memorial of Montgomery County residents who have died after overdosing.
The memorial, which consists of photos and short writings, can be viewed at the County's Justice Plaza, located between the Executive Office Building and the Montgomery County Circuit Court. It will be on display through the end of the month. Information on treatment and recovery resources will be available as will information to sign up for virtual Naloxone training.
Normally, S.O.U.L. sponsors a one-day event with speakers who have recovered and others whose loved ones have died due to overdose and addiction.
In June, 12 people died from overdoses in Montgomery County and 245 nonfatal opioid-related overdoses occurred. Also, 39 lives were saved by administering Naloxone, according to the Montgomery County Department of Health and Human Services.