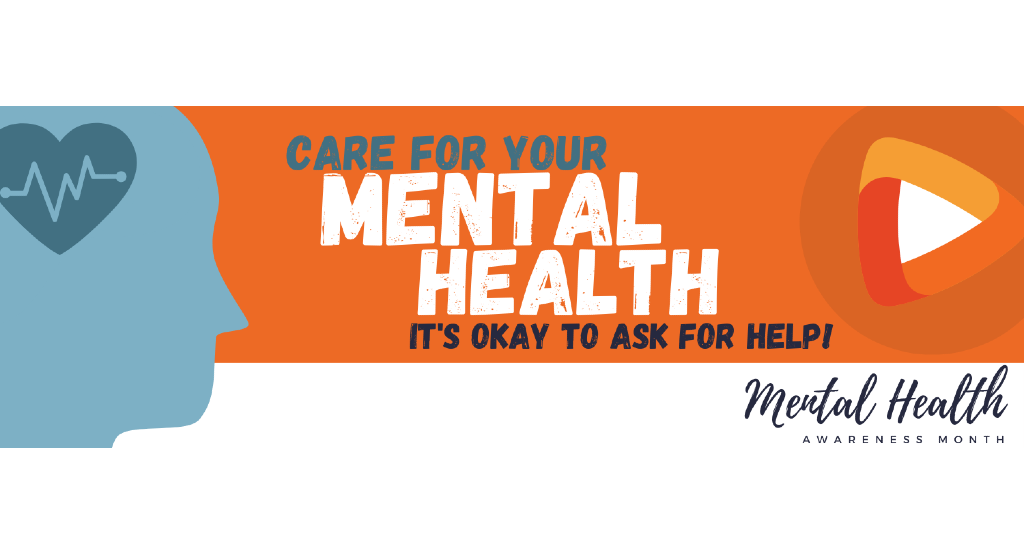 Montgomery Community Media works to raise awareness about mental health. The stigma associated with mental health issues often prevent sufferers from seeking help.
Studies show that 1 in 5 adults in the United States experiences mental illness, according to the National Alliance on Mental Illness (NAMI). Nationally, that's 52.9 million people. In Montgomery County's population of 1.1 million, the percentages are similar. NAMI studies also show that less than half of those with mental illness ever get treatment. The same is also true in our county.
Behavioral health experts from throughout the county gathered at MyMCM studios for MCM Connects Adult Mental Health, a panel discussion on the state of mental health and treatment in Montgomery County.
The panelists included local behavioral health experts from Suburban Hospital's Addiction Treatment Center, Hope for Wellness LLC, Montgomery County Local Behavioral Health Authority and the National Alliance on Mental Illness.
Watch a recording of the special below:
Mental Health News Coverage
Mental Health Resources
National Suicide Prevention Lifeline
Tel: 1-800-273-8255
We can all help prevent suicide. The Lifeline provides 24/7, free and confidential support for people in distress, prevention and crisis resources. Best practices for professionals is also available.
Ayuda
8757 Georgia Avenue, Suite 800
Silver Spring
Tel: (240) 594-0600
Ayuda provides legal, social, and language services to help vulnerable immigrants in our neighborhoods access justice and transform their lives. Since 1973, we have served more than 100,000 low-income immigrants throughout Washington DC, Maryland and Virginia. Ayuda's expert and dedicated professionals help immigrants from anywhere in the world navigate the immigration and justice systems and access the social safety net. This comprehensive and welcoming approach breaks down barriers, helps those in need, and makes our communities stronger.
Caring Matters
518 South Frederick Avenue
Gaithersburg
Tel: (301) 869-4673
Caring Matters serves children, adults and families facing life-threatening illness and experiencing the death of a loved one. Caring Matters also increases community awareness and advocacy about end-of-life concerns, advance care planning and grief. Caring Matters serves the culturally and economically diverse residents of Montgomery County.
Aspire Counseling
Shady Grove Professional Building
16220 Frederick Road, Suite 502
Gaithersburg
Tel: (301) 978-9750
Aspire Counseling is a mental health nonprofit based in Gaithersburg providing mental health and wellness services to Montgomery County's diverse residents.
EveryMind
1000 Twinbrook Parkway
Rockville, MD
Tel: (301) 424-0656
EveryMind believes that everybody is affected by mental health issues, whether or not one suffers themselves. One in four people struggles with mental health issues, meaning that even those who do not struggle are likely to know someone who does. EveryMind provides crisis prevention and intervention as well as services for youth, adults, and veterans.
Family Services, Inc.
610 East Diamond Avenue, Suite 100
Gaithersburg
Tel: (301) 840-2000
From newborns to adults, Family Services, Inc. (FSI) provides high-quality services to foster health and well-being in the home, school and community. Founded in 1908, FSI serves over 12,000 of the most vulnerable residents and operates over 30 programs throughout Montgomery and Prince George's Counties. FSI provides a wide array of programs and services which address Integrated Health and Behavioral Health; Children, Youth and Families; Victim and Domestic Violence and Community Support Services.
Holy Cross Hospital
1500 Forest Glen Road
Silver Spring
Tel: (301) 557-6860
Holy Cross Hospital treats people experiencing mental health crises by providing inpatient care for adults and emergency psychological evaluations. Patients are seen in secure and safe areas of the hospital to give the best care possible. Patients receiving inpatient care are treated by medical and mental health professionals through therapy, medication and social services.
Hope Center for Wellness
1629 K Street, NW, Suite 300
Washington, DC
Tel: (202) 508-3673
Hope Center for Wellness is a D.C.-based organization that focuses on holistic healing for those struggling with their mental health. They are multicultural and multilingual, and provide services like mental health evaluations, mental health training for organizations and schools, and direct service to communities like immigrant or Latinos.
JSSA Jewish Social Service Agency
Tel: (301) 816-2633
JSSA, a nonsectarian, nonprofit client-focused health, and social service agency that has been helping individuals and families across the Greater Washington metropolitan area meet emotional, social, and physical challenges for more than 120 years. JSSA serves and supports more than 31,000 individuals and families annually through a wide range of services including: counseling, educational, special needs services, in-home support, hospice and nursing care, and social services.
Mercy Health Clinic
7 Metropolitan Court #1
Gaithersburg
Tel:(240)773-0300
Mercy Health Clinic serves uninsured, low-income adult residents of Montgomery County and provides primary and specialty medical care, health education and pharmaceuticals to eligible patients free of charge. We are a non-sectarian, non-profit, community health clinic.
Montgomery Cares Primary Care Coalition
Montgomery Cares is a network of 11 clinics at multiple sites throughout Montgomery County that provide primary and preventive care to low-income, uninsured County residents age 18 and older. Services include medical check-ups, medicine, lab tests, cancer screenings, and access to specialists. Call the Montgomery Cares clinic closest to your to make an appointment. As the clinic what you should bring.
Montgomery County Crisis Center
1301 Piccard Drive
Rockville
Tel: (240) 777-4000
The Crisis Center provides free crisis services 24 hours a day, 365 days a year. Services are provided by telephone (240-777-4000) or in person at 1301 Piccard Drive in Rockville (no appointment needed). Mobile Crisis Team (MCT) provides emergency crisis evaluations for individuals who are experiencing a mental health crisis.   Full crisis assessments and treatment referrals are provided for all crises, both psychiatric and situational. In addition, the program has four crisis beds as an alternative to hospitalization for those who are uninsured or are insured within the public mental health system.
Montgomery County Family Justice Center
600 Jefferson Street
Rockville
Tel: (240) 773-0444
Crisis Line 24 Hour Assistance: (240) 777-4000
Montgomery County Family Justice Center supports Montgomery County residents struggling with family violence. The center provides safety planning and legal support for victims. They also offer counseling services, shelter placement, and several other services to help victims of family violence, all free of charge.
Montgomery County Health and Human Services Adult Behavioral Health Program
DHHS Offices
11002 Viers Mill Road, Suite 705
Wheaton
Tel: (240) 777-1770
Montgomery County Health and Human Services Adult Behavioral Health Program serves low-income residents who, for whatever reason, do not have access to the public healthcare system. Clients are not turned away due to inability to pay. The Adult Behavioral Health Program provides services like therapy, medication monitoring and case management, as well as assists those in special situations, such as returning citizens or those discharged from a psychiatric hospital. Montgomery County Health and Human Services also offers a host of other mental health services, such as substance abuse care and services for adults struggling with homelessness.
NAMI
4301 Wilson Blvd., Suite 300
Arlington, VA
Tel: (703) 524-7600
The National Alliance on Mental Illness, is the largest grassroots mental health organization in America. They advocate for mental health awareness through public policies and by leading awareness events and activities. They also work to educate families, schools and organizations of mental health issues. NAMI's HelpLine is a free hotline that provides information and support to those struggling.
On Our Own Montgomery County
434 East Diamond Avenue
Gaithersburg
Tel: (240) 683-5555
On Our Own Montgomery County works to build a network of individuals with mental health struggles to provide support and understanding. Peer support specialists come alongside others to help them manage their experiences by sharing their own story. The center offers programs, support groups and activities to build community and provide practical help to those struggling.
PAL
731 8th Street, SE, Suite 202
Washington,D.C.20003
Tel: (202) 966-2171
Fax: (202) 966-2172
People. Animals. Love – PAL is a non profit organization that leverages the power of the human-animal bond to provide for the Washington DC Metropolitan area. In our Pet Visit Program, wagging tails and wet noses ease the loneliness of the elderly and comfort the sick. Warm, gazing eyes help early readers feel comfortable reading out loud when dogs visit libraries. In our PAL Camp and PAL Club, hundreds of lower-income children deepen their natural connection to the amazing animal kingdom with a rich Animal Studies program that includes lessons, books, animal visits, field trips, animal care and assemblies. Learning and caring for animals allows for our most vulnerable youth to make social, emotional and academic gains. We even have a Bereavement Support line for those pet owners struggling to cope with the passing of their furry companion.
Silver Spring Vet Center
2900 Linden Lane
Suite 100
Silver Spring
Tel: (301) 589-1073
Fax: (301) 588-4882
Silver Spring Vet Center, located in Downtown Silver Spring, serves veterans who are struggling to readjust to civilian life or dealing with mental health issues after deployment. The center builds relationships among peers as well as provides professional psychological services. Veterans can also receive various kinds of therapy and meet with Vet Center Counselors who have also experienced war.
Warrior Canine Connection
14934 Schaeffer Road
Boyds
Tel:(301)260-1111
Warrior Canine Connection utilizes a mission based trauma recovery model to help recovering warriors reconnect with life, their families, their communities, and each other. Warrior Canine Connection enlists recovering warriors in a therapeutic mission of learning to train service dogs for their fellow Veterans.