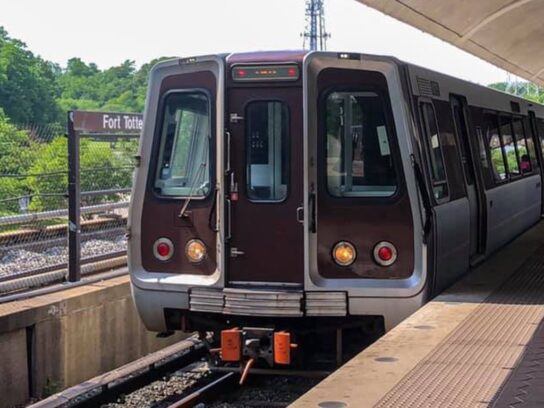 Metrorail has returned to scheduled service after delays Wednesday morning due to a system-wide network error, according to a press release. 
Current arrival data on wmata.com has also been restored.
However, the problem has not yet been "permanently resolved" and its cause remains unclear, said Metro. 
Real time arrival data at https://t.co/OaxEYu4Hfh (Next Train & Live Train Map) has been restored to accurately reflect train arrival information after this morning's network issue. Thanks again for your patience. #wmata

— Metro (@wmata) August 3, 2022
Around 7 a.m. Metro's Rail Operations Control Center (ROCC) "identified an intermittent IT network connection issue that impacted communications between systems," said Metro. However, Metro radio communication and closed-circuit television continued to operate.
Metro employees also soon discovered that online sources were providing inaccurate information to customers. Customers were then encouraged only to rely on in-station train schedules.
Metrorail experienced major delays throughout the morning.
Currently, Metrorail is running on-time or near on-time, but delays are still likely.
FINAL: Metrorail Systemwide Alert: Normal Metrorail service resumes following this morning's system issue. We apologize for any inconvenience this may have caused.

— Metrorail Info (@Metrorailinfo) August 3, 2022

This story was updated at 3:04 p.m. Wednesday.