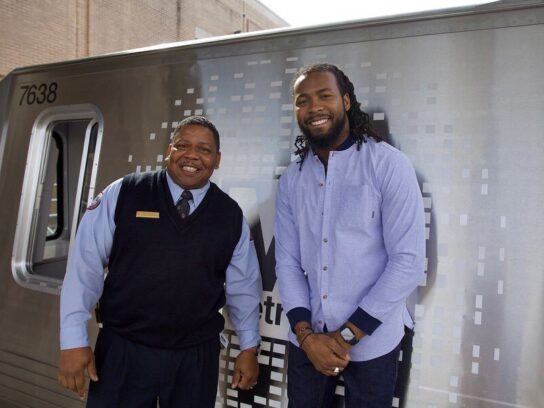 Metro wants to hear from the public about the transportation provider's strategic plan for the future. A public hearing is scheduled for Thursday, Feb. 9 at 6:30 p.m. Residents may participate in person, online or by phone.
As the third largest heavy rail system and sixth largest bus network in the United States, Metro looks to continue to serve its communities in ways that adapt to their needs.
To learn more about the plan, a copy of Metro's strategic transformation plan and the executive summary may be found online.
The public hearing takes place in the First Floor Conference Room of the Northern Virginia Transportation Commission, located at 2300 Wilson Blvd. in Arlington. Staff will be available prior to the start of the hearing at 6 p.m. to answer questions.
Watch or listen to the hearing live at YouTube.com/MetroForward or by calling 855.925.2801 with meeting code 4773.
Online participation requires advance registration; email speak@wmata.com by 5 p.m. on Wednesday, Feb. 8.
Metro is also asking anyone interested in providing input on the strategic plan to complete an online survey by Tuesday, Feb. 14 at 5 p.m.
The survey is available in both English and Spanish and may be found online here at the Metro website.
Do you have feedback for us? Share your input on service excellence, talented teams, regional opportunity and partnership, and sustainability goals. Provide your insights on our strategic transformation plan by Feb. 14 at 5 p.m.: https://t.co/GOZOml2gkI #wmata #yourmetro pic.twitter.com/JI9pj9Yqwu

— Metro (@wmata) January 29, 2023