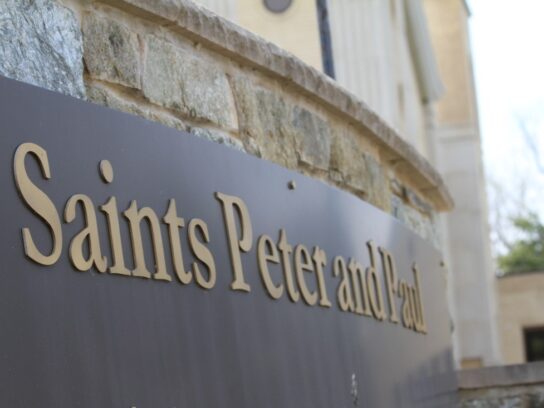 The 36th Annual Middle Eastern Festival returns to Potomac the weekend of Sept. 20-22. Enjoy authentic Mediterranean food, crafts and religious items for sale at Saints Peter and Paul Antiochian Orthodox Church.
Middle Eastern delicacies on the menu will include grilled lamb, kibbee, tabouleh, hummus, gyros, falafel, spinach pies, baklava and a variety of other traditional dishes. Both dine-in and carry-out food and pastries will be available for sale.
The festival will feature deejay music on Friday evening and Saturday afternoon, and live music and dancing on Saturday evening. Other highlights will include raffles; jewelry booths; religious items for sale; and children's activities. Tours of the Byzantine-style church are provided for those interested and the choir will sing a collection of traditional hymns in a performance on Saturday at 3 p.m.
Saints Peter and Paul Antiochian Orthodox Church is located at 10620 River Road in Potomac, about one mile north of Falls Road.  The festival's hours of operation will be Friday, Sept. 20, from noon to 9 p.m.; Saturday, Sept. 21, from 11 a.m. to 10 p.m.; and Sunday, Sept. 22, from noon to 6 p.m.
More information is available on the church's website, here. View the event flyer, here