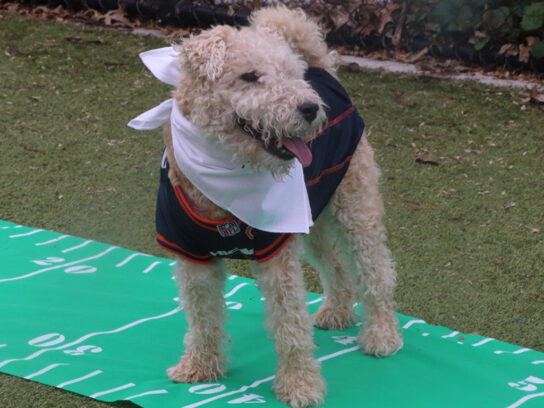 The MisCHIEFS and the K9ers went nose to nose at Pet Dominion's 9th Annual Puppy Bowl in Rockville on Friday.
In recent years, the winner of the Puppy Bowl has accurately predicted which NFL team will win the Super Bowl.
On this occasion, the MisCHIEFS were victorious which may bode well for the Kansas City Chiefs beating the San Francisco 49ers. We'll have to wait and see on Sunday.
Here's a look at the canine craziness: