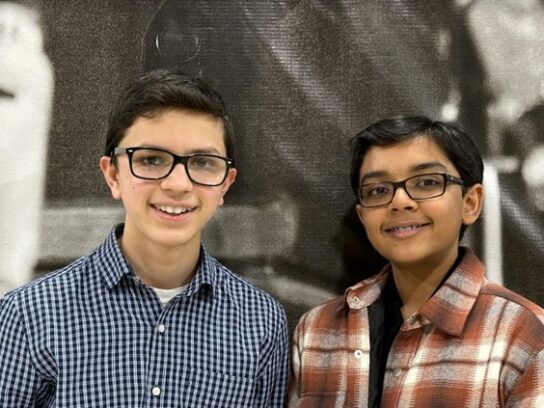 Parim Shah and Nimay Sharma, students from Dr. Martin Luther King, Jr. Middle School in Germantown won the 2023 C-SPAN StudentCam competition. A prize of $5,000 will be awarded to the students for successfully creating a documentary that showcased this year's theme.
Students were required to create a documentary that outlined their plans if they were elected to Congress. There was a wide range of topics addressed in the student documentaries, from gun violence to education.
With this theme, the two eighth-graders produced a video that emphasized their values and titled it, "Where's My Data? Data Privacy and its Real World Impact."
"If I were a newly-elected member of Congress, my top priority would be to finally ensure that Americans have control over their data, how it's used and who it's given to," Sharma says in the documentary.
Out of all of the 3,000 student submissions, Shah and Sharma won the ultimate grand prize topping both middle and high schoolers from around the nation.
The student pieces will be aired on C-SPAN on Friday, April 21, beginning at 6:50 A.M.
Watch the C-SPAN announcement below:
We're thrilled to announce the winners in C-SPAN's 2023 StudentCam documentary competition! We received entries from almost 3,000 students across the U.S. & we're awarding $100K in cash prizes to the top 150 student-produced films. Click here for more: https://t.co/v8mMjijJtm pic.twitter.com/odQ9SIDjx3

— C-SPAN Classroom (@CSPANClassroom) March 15, 2023