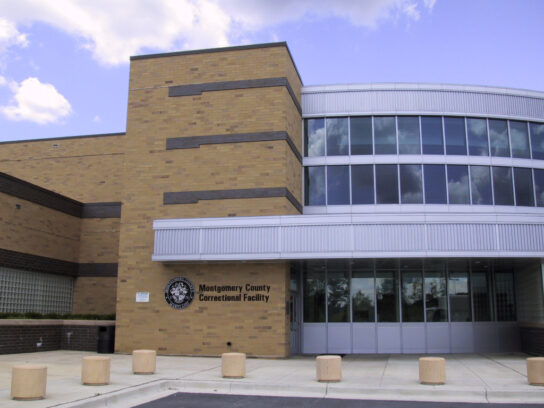 The Montgomery County Department of Correction and Rehabilitation (DOCR) announced it is prepared to respond to COVID-19 in all its facilities, and has established new procedures to help prevent the spread amongst staff and inmates.
DOCR facilities include the Montgomery County Correctional Facility in Boyds and the Montgomery County Detention Center in Rockville. 
DOCR has not had a staff member or inmate test positive for COVID-19 as of March 31, according to a press release from the Montgomery County government. 
The plans include education for staff and inmate populations on ways they can prevent the spread of the disease, additional cleaning schedules in facilities, and new procedures. 
DOCR has suspended outside programs and visits for inmates, and is instead giving inmates two free 15-minute phone calls per week. 
Commingling between inmates has been reduced, and dedicated quarantine housing has been established. Inmates who are quarantined will not be subjected to the same circumstances as solitary confinement, according to the press release. 
Anyone who enters the facilities is required to undergo a temperature check to identify any possible symptoms. 
All corrections officers or medical personnel are required to use personal protective equipment while interacting with inmates who have symptoms of COVID-19. Hand sanitizer stations have also been stationed throughout all facilities. 
"The health and well-being of our employees and those in our custody are our highest priority," said DOCR Director Angela Talley in the press release.