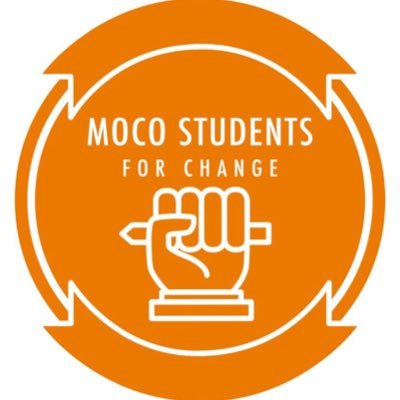 MoCo Students For Change Working to Get All Eligible Seniors Registered
MoCo Students For Change, a student-run organization mobilizing Montgomery County public and non-public school students to work on such issues as gun control, climate change and school equality, wants 100 percent of eligible seniors registered to vote. Between now and the the Oct. 13 Maryland voter registration deadline, student representatives in each school are working toward this goal.
Co-President Claire Gelillo, a senior at Richard Montgomery High School, explained, voting is important, because "politics impacts our lives on a daily basis." Sourish Dey, a sophomore at Walter Johnson, noted that getting students to register works best when when students talk to their classmates about why they think it is important to vote.
They set up a portal where students can click on their school and then register to vote.

The students also talked about what virtual learning means to them. Maahe Kunvar, a sophomore at Northwest, said it has given her time to think about how much she is impacted by the government while Churchhill sophomore Louise Melchizedek called it "a little bit wonky." She added, "It's definitely hard. I miss my friends. I miss those traditional moments."
It's High School Voter Registration Week! We are so excited to be partnering with @youactproject to register 100% of eligible high school seniors to vote.

Do your part today by visiting https://t.co/Cdg2OLWvd4 or the link in our bio to register!#MoCoto100 #2020Election pic.twitter.com/AO59I0b9bO

— MoCo Students For Change (@moco4change) September 22, 2020