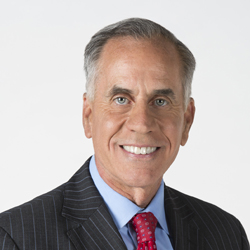 On December 7, 2021, Kurkjian received a call to inform him that he had been named the recipient of the prestigious Baseball Writers' Association of America (BBWAA) Career Excellence Award. He was dumbstruck.
In the seven plus months since the award was announced, Kurkjian has had time to reflect back on a career that took him from Walter Johnson High School in Bethesda to the University of Maryland to the Dallas Morning News, the Baltimore Sun, Sports Illustrated and ESPN for the last 24 years where he has become one of the best and most trusted baseball analysts on television..
On the eve of receiving the award. Kurkjian talked to Joe Yasharoff about his career, what the award means to him and growing up in Montgomery County in the latest episode of MoCo's Most Famous.
Kurkjian will be inducted into the Montgomery County Sports Hall of Fame on December 4.