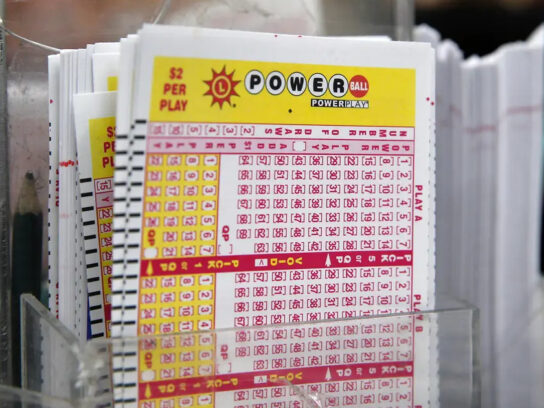 A $10 million winning Powerball ticket that was sold at a Rockville Exxon station is about to be worth nothing if not claimed by 5 pm Monday.
The ticket was sold Sept. 27, 2021 at the gas station at 11433 Rockville Pike, and the winner paid an extra $1 for the Double Play option. That ticket matched the first five numbers plus the Powerball number in that night's Double Play drawing, according to the Maryland Lottery.
As of Monday at 10 a.m., no one has claimed that $10 million ticket. Maryland Lottery advises anyone who purchased a ticket at that Exxon this fall "to check and see if that extraordinary slip of paper is in a drawer somewhere, stuck on a refrigerator with a magnet, wedged into a wallet, or in some other ordinary location."
Winning tickets for Maryland Lottery games expire 182 days (about six months) after the drawing.
A $50,000 Powerball ticket sold at the Giant on Bureau Drive in Gathersburg recently went unclaimed. It expired March 23.