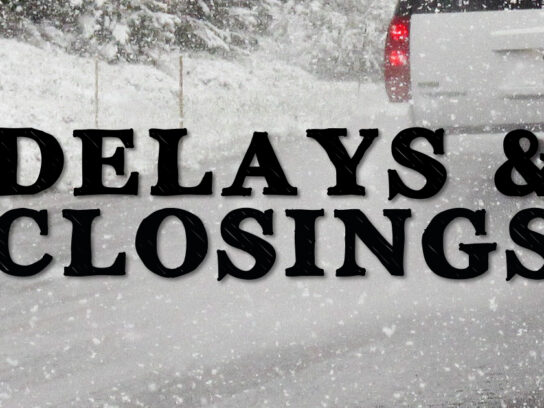 Montgomery County is currently under a winter storm warning issued by the National Weather Service until 1 p.m. The storm is expected to bring heavy snow, possibly 4 to 7 inches. Montgomery County Public Schools (MCPS) announced Sunday that school would be closed Monday. Many private schools in the area are also closed.
Montgomery College also announced it is closed Monday, but remote and online classes are proceeding.
Federal Government:
Federal offices in the Washington, D.C. area are closed. Emergency employees and telework employees should follow their agency's policies.
1/3: Federal offices in the DC area are CLOSED.

Emergency and telework-ready employees must follow their agency's policies.

Visit the link for more details: https://t.co/XNpFS40aXT

— U.S. Office of Personnel Management (@USOPM) January 3, 2022
State of Maryland:
State offices and facilities in Montgomery County will be closed from 6 a.m. to 6 p.m. Monday. Emergency essential employees should report to work as scheduled. Non-emergency essential employees who report to the office to work may use liberal leave upon notification to the employee's supervisor. Teleworkers should work as scheduled unless leave is granted. The University of Maryland, College Park is closed Monday. Online and in-person classes are canceled.
Montgomery County:
The Montgomery County government remains open Monday. County run COVID-19 testing and vaccination clinics will continue as scheduled at most facilities with the exception of the Montgomery College Rockville clinic.
🆕 Montgomery County Government will remain OPEN today, Jan. 3. #COVID19 testing and vaccinations at most County-operated facilities will continue. @MoCoDHHS 💉🔬 @MoCoRec's programming schedule has been modified. Learn more ➡️ https://t.co/MWb4uKhH2t. pic.twitter.com/rWno7KJsnR

— Montgomery County MD (@MontgomeryCoMD) January 3, 2022
All regularly scheduled recreation programs and activities are canceled. County pools will open at 8:30 a.m. Community recreation centers will be open for drop-in activities. Senior centers are closed.
Update from @MoCoRec: https://t.co/yYiLcdGQGx

— Montgomery County MD (@MontgomeryCoMD) January 3, 2022
Montgomery Parks announced the Pauline Betz Addie Tennis Center in Potomac will open at 9 a.m. rather than 6 a.m.
WEATHER UPDATE (Sunday, January 2, 10:38 pm)

Due to snow in the forecast, Pauline Betz Addie Tenis Center will have a delayed opening Monday, January 3. The facility will open at 9 am rather than 6 am.

Watch our website and social media for more weather updates. pic.twitter.com/EPp1aOwlgy

— Montgomery Parks (@MontgomeryParks) January 3, 2022
Metrobus:
Metrobus is running on a severe snow service plan. Bus service will be limited to major roads only. Delays and increased wait times are likely, and travel is strongly discouraged unless absolutely necessary.
Metrobus officials warn that any service will be stopped if roads become unsafe.
No weather-related impacts to Metrorail are anticipated at this time. De-icer trains will be deployed and heaters activated to keep the railway free of snow and ice.