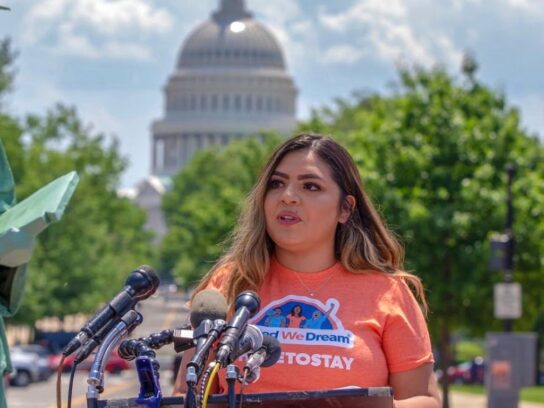 Montgomery College alumni Luz Chavez called today's U.S. Supreme Court's ruling that blocked the Trump Administration from dismantling a program that continues to allow her to stay in this country "a huge victory."
The Obama-era program has protected about 700,000 young people who graduated from high school or were honorably discharged from the military from being deported.
The program is known as DACA, which stands for Deferred Action for Childhood Arrivals, and often the recipients are called dreamers.
"This comes to show that we are here to stay, and this is our home, and we won't stop until we have permanent protection," Chavez said.
#DACA holders Gaby and Jorge came from Maryland to celebrate at the Suprme Court the fruits of their fierce organizing and mobilizing. The Trump administration failed to stomp out the lives that 700,000 young people have created in this country. #HomeIsHere #HereToStay pic.twitter.com/LZpRH07197

— CASA (@CASAforall) June 18, 2020