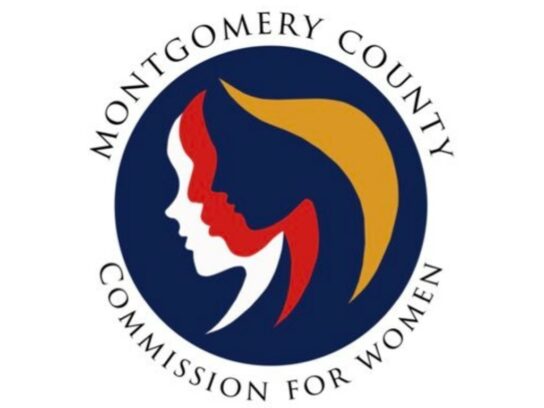 The Montgomery County Commission for Women announced the winner of their "Create Our New Logo" contest in a press release on Thursday.
The winner is longtime Montgomery County resident Sheelagh Ortega, who is originally from Lima, Peru. The design features three women of a variety of colors, which was praised by judges as a "unique representation of the diverse women we serve in the County."
Ortega has been active in the community as a member of the Board of Directors at Montgomery Community Media, assisting efforts in the Department of Health and Human Services, and attending Montgomery College.
The design will be featured on the commission's website, social media platforms, printed materials, and clothing.
The logo contest was open only to Montgomery County residents and submissions were accepted from July 2020 until September 2020.
The primary goal of the contest was "to improve the Commission's overall branding and provide a refreshed but original look."
According to the statement, the judging panel was "led by Commissioners on the Public Relations Committee, with input from all of the Commissioners."
The Montgomery County Commission for Women is an advisory board and a department of the county's government created in 1972. According to their website, the commission's purpose is "to improve women's lives through identifying inequities in laws, policies, practices, and procedures and providing recommendations that promote remedies."
We are excited to announce our NEW LOGO along with the winner of the "Create Our New Logo" contest: Sheelagh Ortega. 🎉

Congratulations, Sheelagh! 😍 Check out our new profile photo. #MontgomeryCounty #Maryland #CommissionForWomen #WomenEmpowerment #WomenDesigned pic.twitter.com/FeBnzvHvbt

— Montgomery County Commission for Women (@MoCoWomen) February 4, 2021