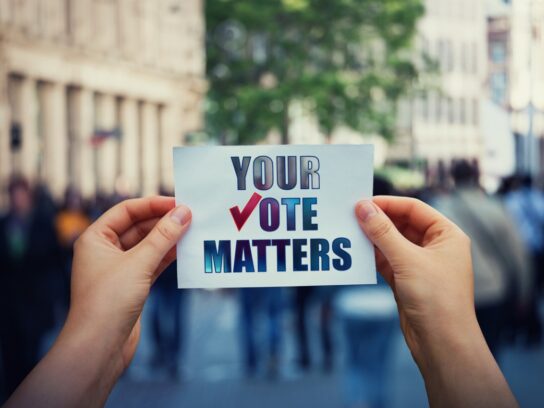 The Montgomery County Federation of Republican Women (MCFRW) hosts a virtual forum with candidates for the three Montgomery County Board of Education races from now through June 2. The forum presents an opportunity for area residents to view videos from School Board candidates from the safety of their homes. The primary election day is June 2 and registered voters should receive a ballot in the mail.
Casey Aiken, the moderator for Montgomery Community Media's "21 This Week," introduces the forum which consists of each candidate responding to the same questions in a self-produced video. Topics include school boundaries, behavioral and discipline issues, early childhood education, language and cultural differences, handling education challenges during the current pandemic.
The candidate statements are available to view, here.
The school board races are non-partisan, all Montgomery County active voters will receive a ballot in the mail for the June 2 Primary Election listing candidates for the school board. Voters will be asked to vote for one candidate for at-large and one for District 4. The top two winners for each position will move forward to the General Election in November. Because there are only two candidates in the District 2 race, Michael Fryar and Rebecca
Smondrowski will automatically move to the General Election.
The 14 participants in the virtual forum are:
At Large: Stephen Austin, Anil Chaudhry, Sunil Dasgupta, Paul Geller, Jay Guan, Lynne Harris, Dalbin Osorio, Darwin Romero, Pavel Sukhobok, Lumpoange Thomas.
District 2: Michael Fryar, Rebecca Smondrowski;
District 4: Shebra Evans, Steve Solomon
Candidates who were invited but not participating in the forum are: At-Large: Mitra Ahadpour, Collins Odongo, Cameron Rhode; District 4: Ehren Park Reynolds
MCFRW represents four Montgomery County Republican women's clubs with more than 400 members.