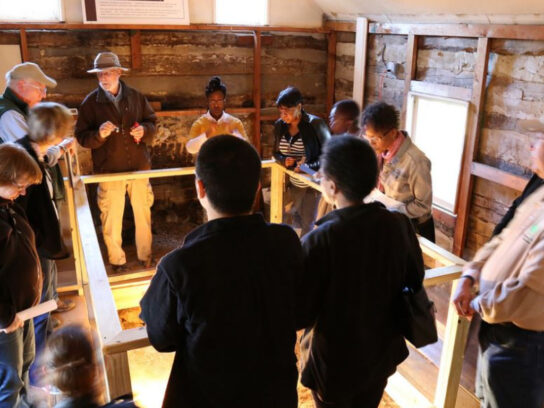 Montgomery Parks and the Prince George's County Parks and Recreation Department are celebrating Maryland Emancipation Day with nearly a week of virtual events and in-person events leading up to the 156th anniversary of the abolishment of slavery in the state.
The abolishment of slavery in Maryland was established on Nov. 1, 1864, just six months before the end of the Civil War. Maryland's slavery abolishment was also approved two months before the 13th amendment of the U.S. Constitution was passed by Congress, and a full year before the 13th amendment was ratified.
The celebration events kick off Wednesday, Oct. 28 with a genealogy workshop hosted by staff and volunteers from the Prince George's County Parks and Recreation Department and Montgomery Parks. According to Montgomery Parks, this event is "a virtual discussion about the basics of genealogy and how to overcome the research roadblocks."
The event begins at 6:30 p.m. and ends at 8:30 p.m. To join, click here.
Celebrate Maryland's Emancipation Day with special programs by Montgomery Parks and @pgparks October 28 to November 1.

On Wednesday, 6:30 pm, join us for the virtual "Finding Your Roots: Genealogy Workshop."

Free! No registration. Get the link: https://t.co/Q4idhxEkw6. pic.twitter.com/Vl4YepK5I9

— Montgomery Parks (@MontgomeryParks) October 27, 2020
Other events include an open house at the Button Farm Living History Center on Saturday, Oct. 31. This open air event will have mask and social distancing policies in place.
To see the full schedule of events, click on this link. Some events require pre-registration.
Montgomery Parks also reminds people that due to COVID-19, their historic sites are closed until further notice.