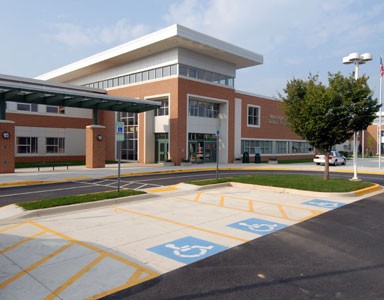 More Black High School Students, Alumni Using Instagram to Describe Racial Experiences
Two new Instagram accounts – detailing experiences with racism – recently started among black students and alumni at Walter Johnson High School and Bethesda Chevy Chase High School. 
The new Instagram accounts, "BlackAtWJ" and "BlackAtBCC," started after black students and alumni at Walt Whitman High School first created their page on June 14 in an effort to address their racial encounters. Individuals spray painted racist graffiti on campus just one day before the Whitman Instagram account first appeared.
Both B-CC and WJ black students and alumni created their Instagram accounts on June 21. "We MAY think that our school is inclusive and diverse but there have been MANY incidents that have been demeaning & disrespectful but no action has been taken," the caption of WJ's first photo stated. 
The Instagram accounts give anonymous testimonies from current and former black students, some who graduated as early as 2013 and others who will graduate as late as 2023. 
"My sophomore year my English teacher would continuously be surprised at my writing capabilities because I was born in an African country and that's not expected to happen," a post on the B-CC account stated from a class of 2021 student. 
The Instagram accounts also sparked after the death of George Floyd and other victims of police brutality. Protests across Montgomery County and the nation continue, with demands for police reform and racial justice.
All three Instagram accounts' profile pictures feature the official symbol of the Black Lives Matter movement—a fist in the air representing liberation among the black community.