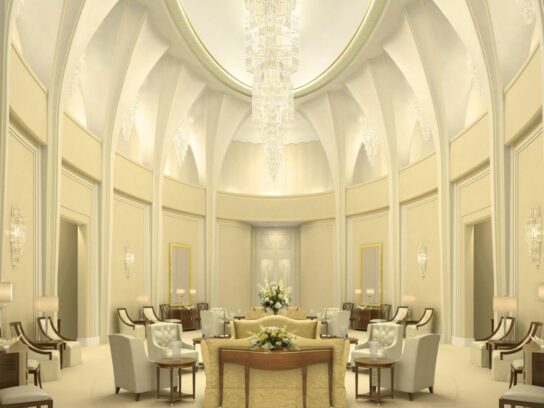 More than 100,000 visitors have toured the Washington, D.C. Temple of the Church of Latter Day Saints since tours to the public began on April 28. The temple, commonly referred to as the Mormon Temple, is currently open to the public for the first time in 48 years.
The building in Kensington was closed for renovations in 2018. Mechanical, electrical and plumbing systems were replaced, among other upgrades, but the building mostly preserved its original design.
The church released a virtual tour of the interior of the temple.
In-person open house tours will continue through June 11. The self-guided tours last about 45 minutes and include a self-guided walk throughout the remodeled interior of the temple. There are more than 150 stairs and comfortable shoes are recommended. Wheelchair and ADA accessibility is available.
Parking on-site during the open house period is limited and requires a time-entry ticket. A shuttle from the Forest Glen Metro Station is also available. Tickets for both on-site parking and the shuttle may be obtained on the Temple's website.
Following the public open house period, their will be two concerts open to the public. The Washington D.C. Temple Choir will perform in Annandale, Va. on Saturday, June 11 at 7 p.m. and again in Kensington on Sunday, June 12 at 7 p.m.
After tours end in June, the temple will close to the public once again and will be rededicated in August.
Related posts: