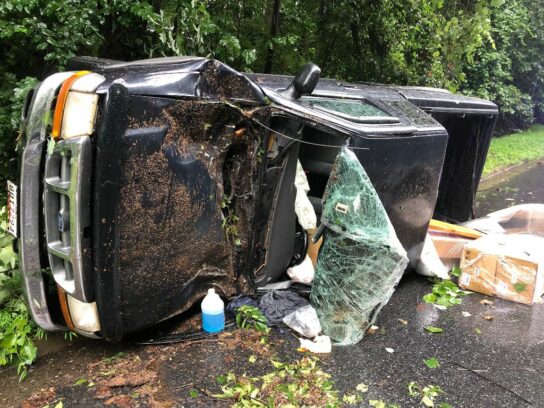 Montgomery County Fire and Rescue Services responded to a sideways vehicle at around 9:10 a.m. Tuesday.
The car had been traveling when it was struck by a tree on Westlake Drive near Tuckerman Lane in Rockville. One adult was taken to the hospital with non-life-threatening injuries. MCFRS moved the tree out from the path of oncoming vehicles. Additional emergency personnel were on the scene.
ICYMI (~910a) On W. Lake Dr. near Tuckerman Lane, Single vehicle struck by a falling, @MCFRS_EMIHS transported 1 adult NLT, @mcfrs PE726, A726 responded (MCFRS move the tree out of roadway) https://t.co/PuPMudMEpI pic.twitter.com/1XzLgv5J8K

— Pete Piringer (@mcfrsPIO) August 4, 2020
Video of the incident was captured by an onlooker.
https://twitter.com/NightRiderTunes/status/1290639936136216576?s=20