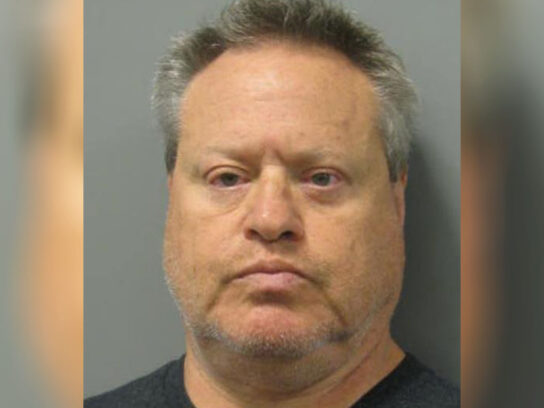 Concert promoter and Bethesda resident Seth Hurwitz, 61, pleaded guilty on Thursday to soliciting prostitution from a licensed massage therapist in Montgomery County. He was sentenced to three years of probation. 
Hurwitz is the co-owner of 9:30 Club and The Anthem, two music venues in Washington, D.C. He's also the chairman of I.M.P., a concert promotion and production company. 
Thursday's hearing was 50 minutes long, according to The Washington Post. The Post reported that the victim was present, and she told the court how degrading the experience was for her. Afterwards, Hurwitz apologized to the victim. 
Hurwitz's lawyer, Paul Kemp, said on Thursday that Hurwitz was getting back to a more active role in his businesses after stepping down due to his arrest, according to The Post. Kemp also said he's been through counseling and residential treatment. 
After pleading guilty, Hurwitz sent an email to his staff:
Seth Hurwitz email to staff, after pleading guilty to one count of solicitation in Montgomery Co. pic.twitter.com/CiiRJ6gFXJ

— Neal Augenstein (@AugensteinWTOP) November 7, 2019
"Believe it or not, I truly believe that this will end up being a positive if painful lesson and make me a better person. I spent a good bit of time away working hard on me. And it taught me to continue to do so… why not," part of the statement reads.
According to court records, Hurwitz booked a massage with the victim at her place of work on Aug. 15, 2019. 
The victim brought him into a massage room, and Hurwitz said he did not want draping to cover his body. He gave in when the victim told him he was required to cover himself. 
Hurwitz asked for a lower body massage that focused on his legs and thighs. During the massage, he repeatedly asked the victim to move higher, and said he would tip more if she did. 
According to court documents, the victim told detectives Hurwitz tried to move his legs out of the draping and spread his legs wide open. He also moved on the massage table in a sexual manner. 
He asked multiple times for the victim to perform a sex act on him, and eventually told her he would pay $300 for it. She said she noticed a wad of cash Hurwitz left on the floor, as if to show her. 
The victim ended the massage 10 minutes early due to his behavior, and he paid $300 for the $145 massage.
The next day, Aug. 16, Hurwitz left her a voicemail about scheduling his next appointment. The same day, the victim had a text conversation and phone call with Hurwitz in front of two detectives. 
On the call, Hurwitz told the victim he was going to delete their text messages, and was previously worried she was trying to set him up. He told her he would pay for whatever she was willing to do, and at the detectives' direction, the victim agreed to perform a sex act for a specific price. 
Five days later, Hurwitz was arrested on Aug. 21 when he returned to the victim's place of work.