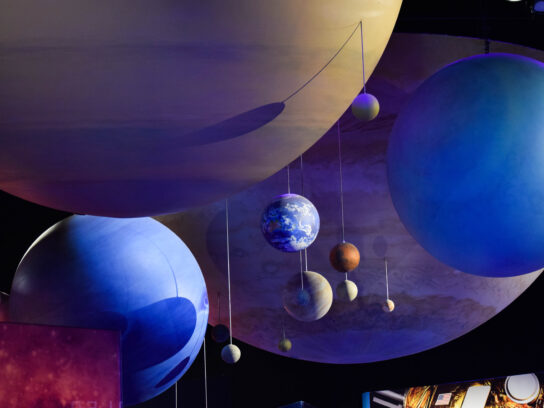 For those looking for fall family activities outside of Montgomery County, the National Air and Space Museum (NASM) will reopen its west end to the public on Oct. 14 with eight new exhibits after closing for six months due to ongoing renovations.
Free timed-entry passes are required for admission, regardless of age. Passes are available online on the NASM website. Individuals can reserve up to six timed-entry passes for their visits.
The original museum, built in the 1970s, was growing outdated with the worn carpet floors, gold embellishments, and standard print infographics.
What came of the $1 billion renovation is the essence of the atmosphere of space travel: technology and innovation.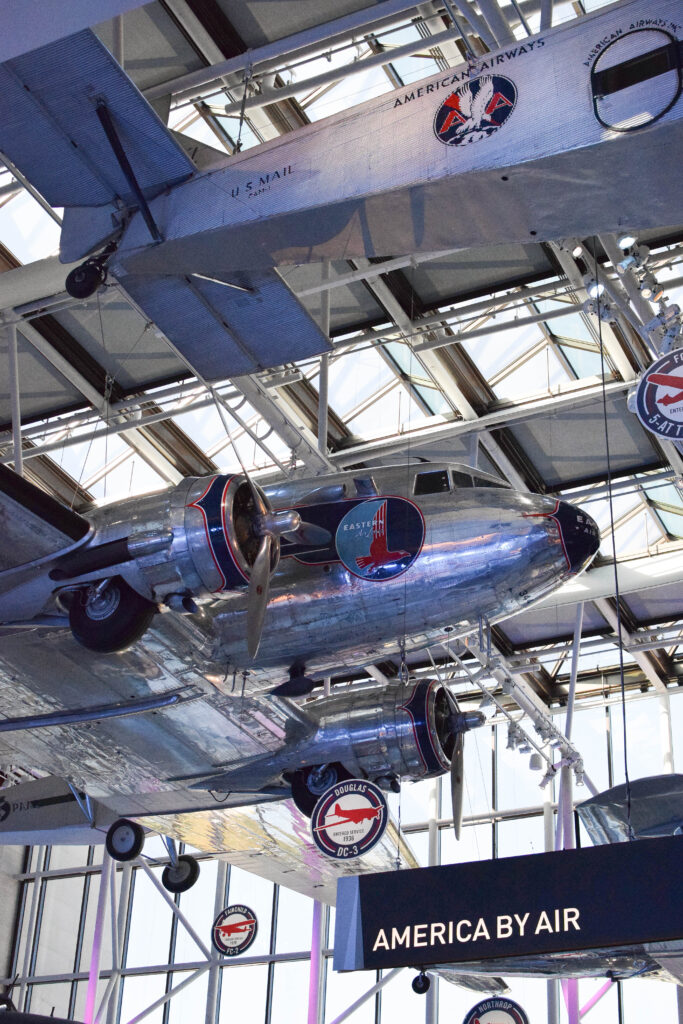 The museum touts its 2022 makeover with ambient lighting, interactive infographics, and striking technological elements that transport attendees to a sci-fi movie upon entering. A giant LED banner illuminates the new entryway, shining light that reflects off metal fragments in the terrazzo floor that give a magical appearance as though one is walking among stars.
The new exhibits feature historical artifacts including the 1903 Wright Flyer, Neil Armstrong's Spacesuit, the Apollo 11 command module and more. Sci-fi fans can spot a full scale Star Wars X-Wing Fighter used in the movies on the second floor. With a keen eye, one can spot a familiar friend in an inconspicuous place.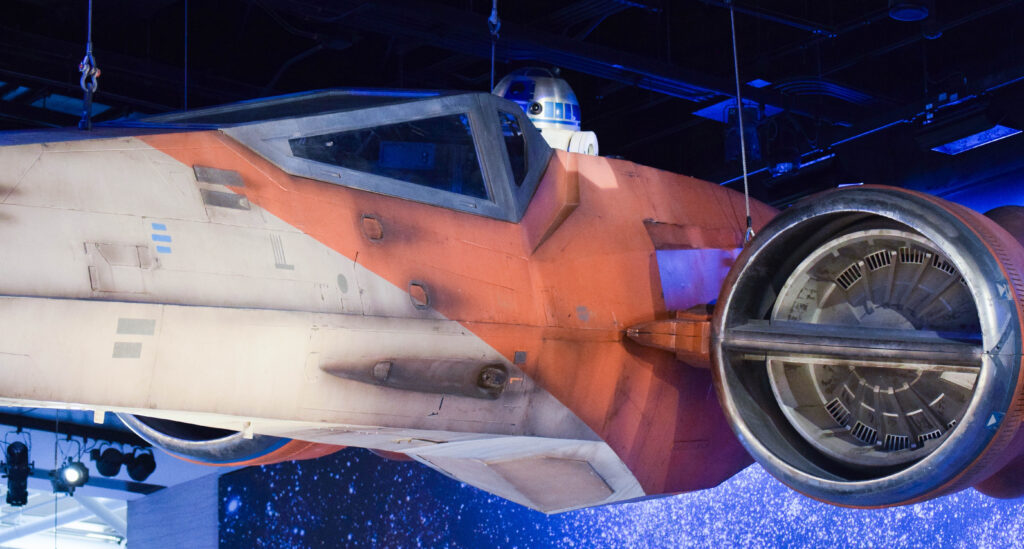 The museum also opened its basement floor for the futuristic "Mars Cafe" with food, drinks, and seating. Next to the cafe are restrooms, nursing rooms, quiet rooms and a companion care room.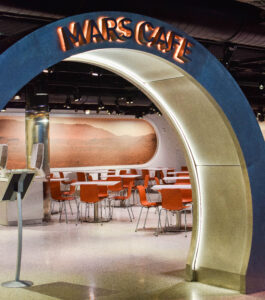 The costly renovation project, which began in 2018, is set to be completed in 2025, according to the Smithsonian. Every exhibit will be "reimagined," said NASM Director Chris Browne. During a staff family event on Oct. 10, Browne noted the immense effort that continues to go into the construction project.
Amazon founder Jeff Bezos made a $200 million donation to the NASM in July of 2021, according to a Smithsonian announcement. $70 million contributed to the museum renovation, but the other $130 million is set to launch a new education center. The Smithsonian released five concept designs for the buildings in September, all showcasing wildly futuristic designs.
The museum is located on 6th Street and Independence Ave SW, Washington, DC. The entrance is on Independence Ave.