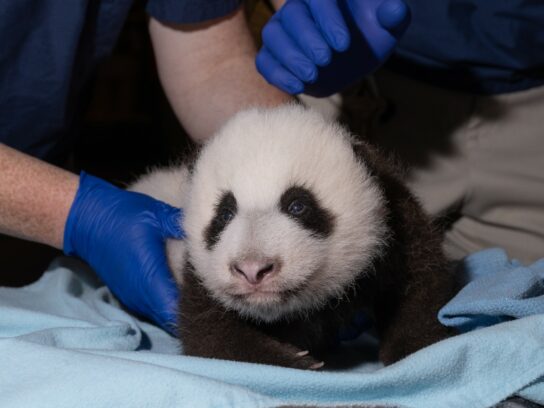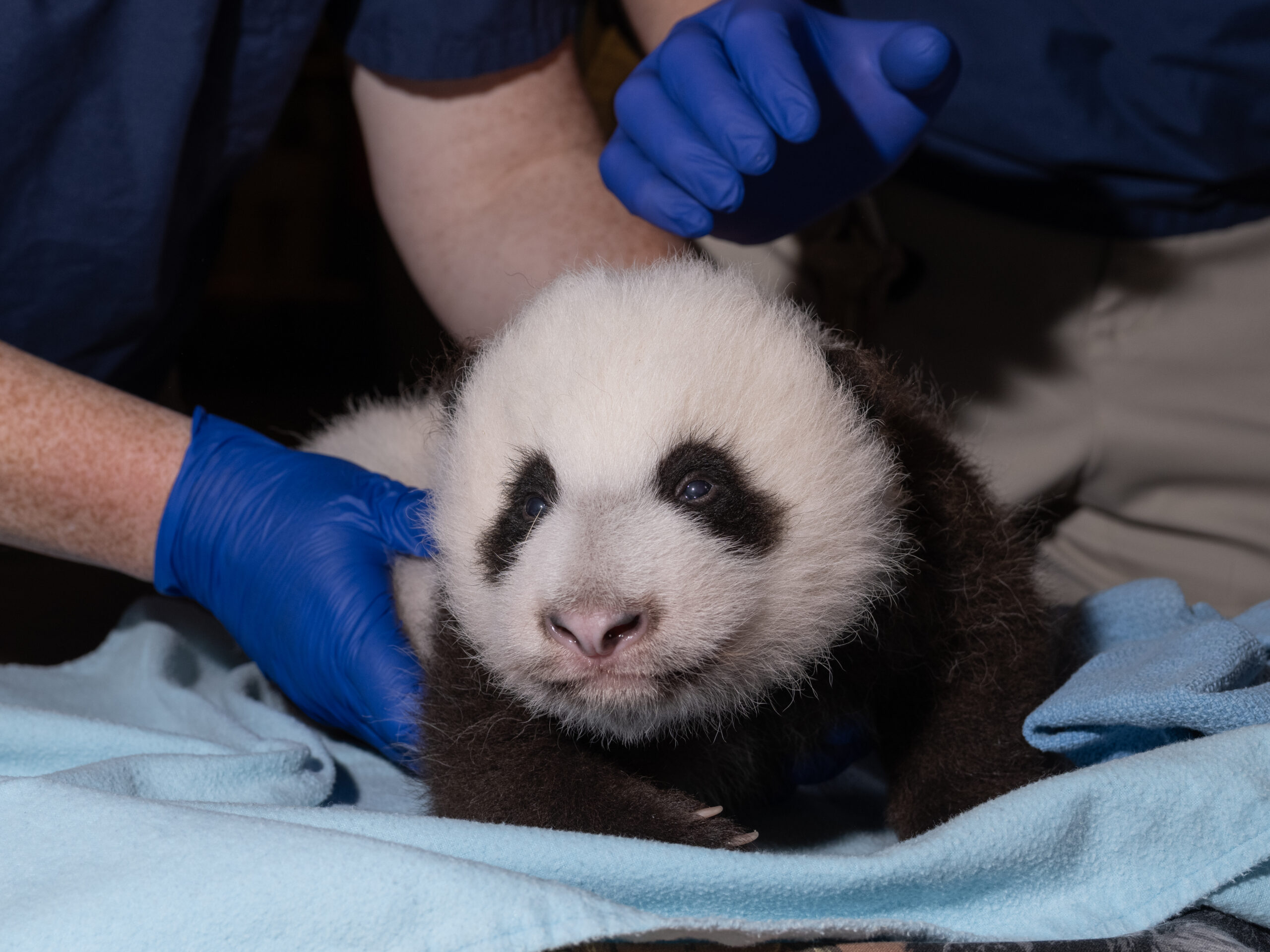 The Smithsonian's National Zoo in Washington DC welcomed a panda cub on Aug. 21 and is now asking for help naming him.
The public can select their favorite name from Nov. 16 to Nov. 20, here, on the zoo's website with a maximum of one vote per day. The name that receives the most votes will be the cub's new name. The zoo will announce the winning name Nov. 23.
Voters are asked to select from a list of names chosen by the zoo and Chinese partners:
Fu Zai (福仔) meaning prosperous boy.
Xiao Qi ji (小奇迹) meaning little miracle.
Xing Fu (幸福) meaning happy and prosperous.
Zai Zai (仔仔) meaning a traditional Chinese nickname for a boy.
The possible names of the cub reflect the extraordinary circumstances under which this cub was born and celebrate the collaboration between colleagues who strive to conserve this species.
The giant male panda cub weighs 9.2 pounds and lives at the David M. Rubenstein Family Giant Panda Habitat with his mother, Mei Xiang. At 22-years-old, Mei Xiang is the oldest giant panda in the United States to give birth, according to the zoo's website.
The Giant Panda Habitat is currently closed to provide a quiet environment for Mei Xiang and her cub.
Due to the COVID-19 pandemic and as a public health precaution, the Smithsonian's National Zoo and Conservation Biology Institute has updated its hours and entry requirements on it's website.