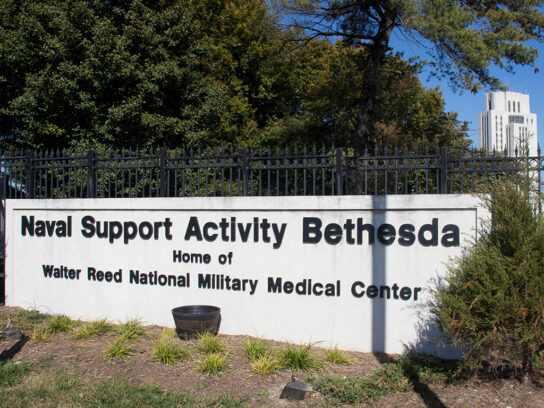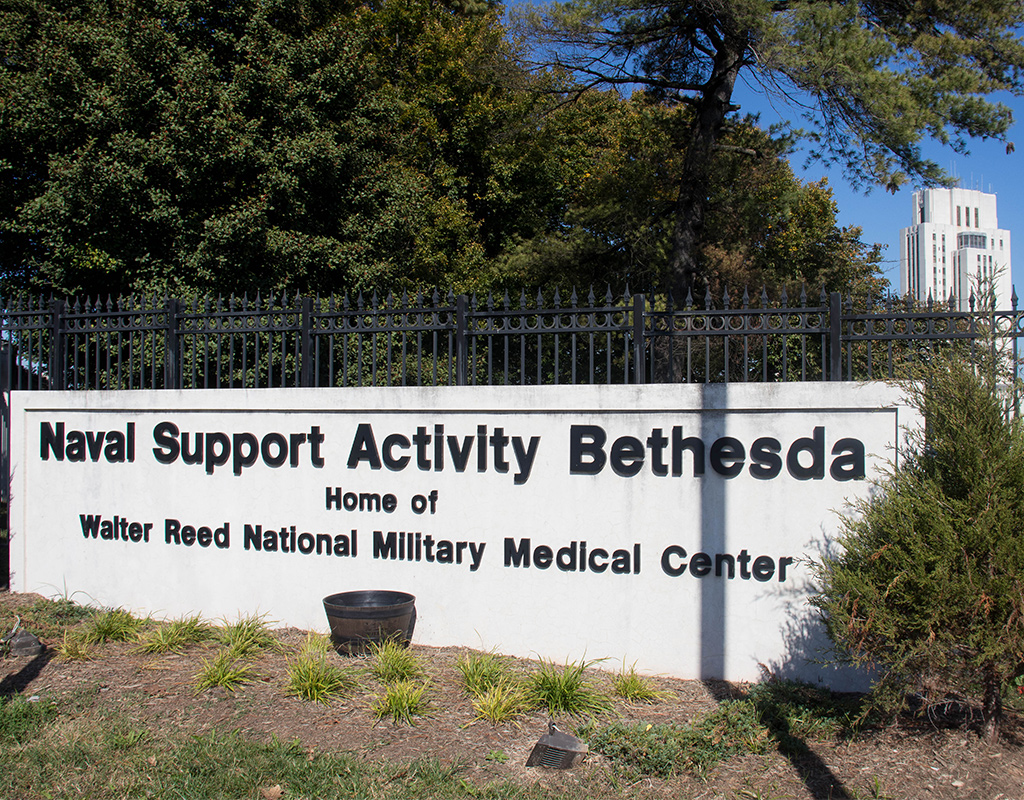 The U.S. Department of Navy's Naval Support Activity in Bethesda has informed the Maryland Department of Transportation's State Highway Administration that it "will not cede any property" toward the planned widening of Route 495.
To do so, the Navy stated in a letter to MDOT, would "compromise Antiterrorism/Force Protection guidelines and impact the NSA Bethesda mission." Therefore, it requested the DOT stop trying to obtain this land in its build alternatives analysis. The letter is signed by Captain M.S. Seymour of the Medical Service Corps, U.S. Navy Commanding Officer.
The state requested comments on its environmental impact statement concerning its private-public partnerships Managed Lanes Study for 1-495 and I-270.
The Maryland-National Capital Park and Planning Commission also sent a letter, listing its "major concerns" and "serious deficiencies." The commission cited deficiencies concerning permitting, potential effects on parkland, the environment and transportation.
In its letter, The U.S. Navy stated it had informed MDOT "in multiple letters" that it would not give up its property for the construction of the toll road.
"In light of the ongoing disagreement over right-of-way (ROW) and fence line impacts (see previous Navy correspondence), the Navy finds the MDOT analysis of the construction footprint to be woefully inadequate," according to the letter.
MDOT's plan requests land in the northeast corner of the property. But that could impact facilities and infrastructure and "will cause an immediate degradation of installation support services to Walter Reed National Military Medical Center and mission critical construction." The Navy disputes the claim in the environmental impact study that the land "would not alter access to or use of the hospital facilities."
The impact of the proposed Purple Line and how COVID-19 has affected commuter behavior also needs to be addressed by MDOT, it stated in the letter.
Navy shoots a torpedo at Hogan toll lane plan. Will not cede Bethesda Navy Hospital land that DEIS says project needs. "Disruption to mission critical infrastructure" from construction #MDpolitics pic.twitter.com/Ue6SHVZ7Vm

— MTOC (@TransitforMD) November 17, 2020
Related Post
Planning Commission Sends Its Concerns on I-270, 495 Road Widening to State