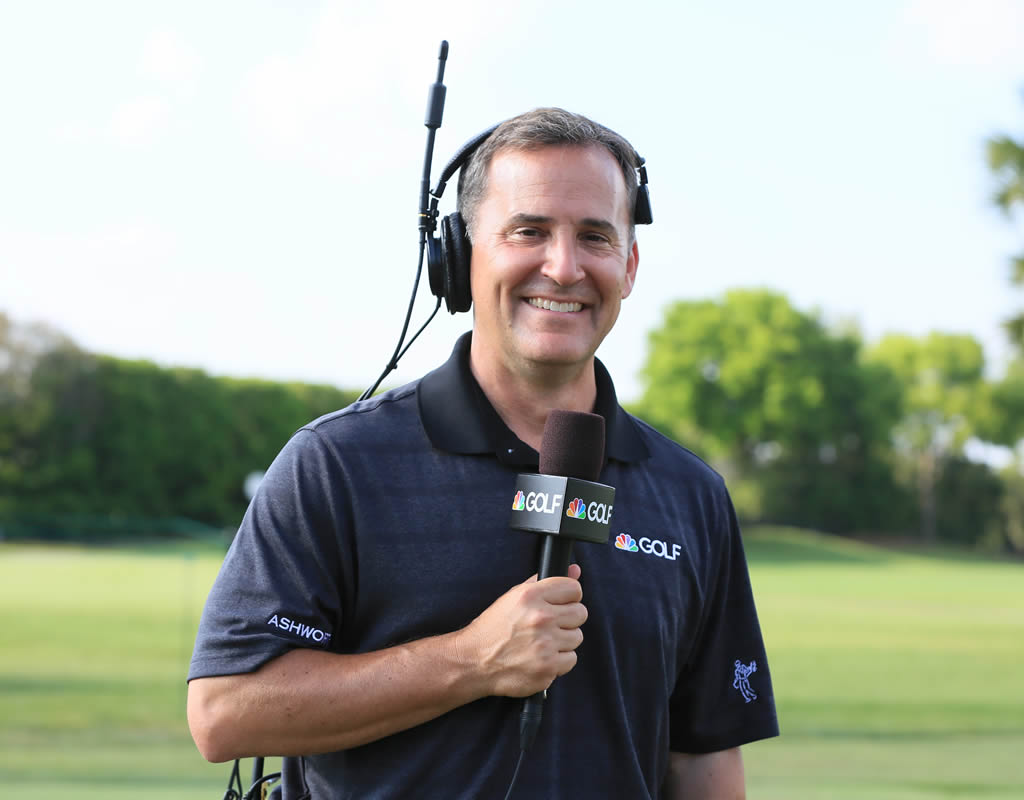 NBC Golf Announcer Steve Sands: 'There's Nothing Like Coming Home'
Golf announcer Steve Sands loves coming home to cover tournaments. Sands was in Owings Mills, Md all week covering the BMW Championship at Caves Valley Golf Club in Owings Mills, Md for the Golf Channel and NBC Sports.
The 20-year NBC and Golf Channel vet was born in Washington DC and moved to Rockville when he was 12. He attended Woodward High School. In 2009, Sands was inducted into the Bender Jewish Community Center of Greater Washington Sports Hall of Fame.
Sands told MyMCM on Sunday, "There is nothing like coming home. Being able to see family and friends is  always special. Working this past week in Maryland was a fantastic experience. The people of Baltimore, Caves Valley and the Western Golf Association put on quite a show. And the players delivered an amazing product. The energy all week was electric. Sports, the best. Especially when you can be at an event near your hometown. Will always remember this past week. Thank you to everyone who made it possible."
Related post:
MoCo's Most Famous: Inside the ropes on the PGA Tour with Golf Channel's Steve Sands