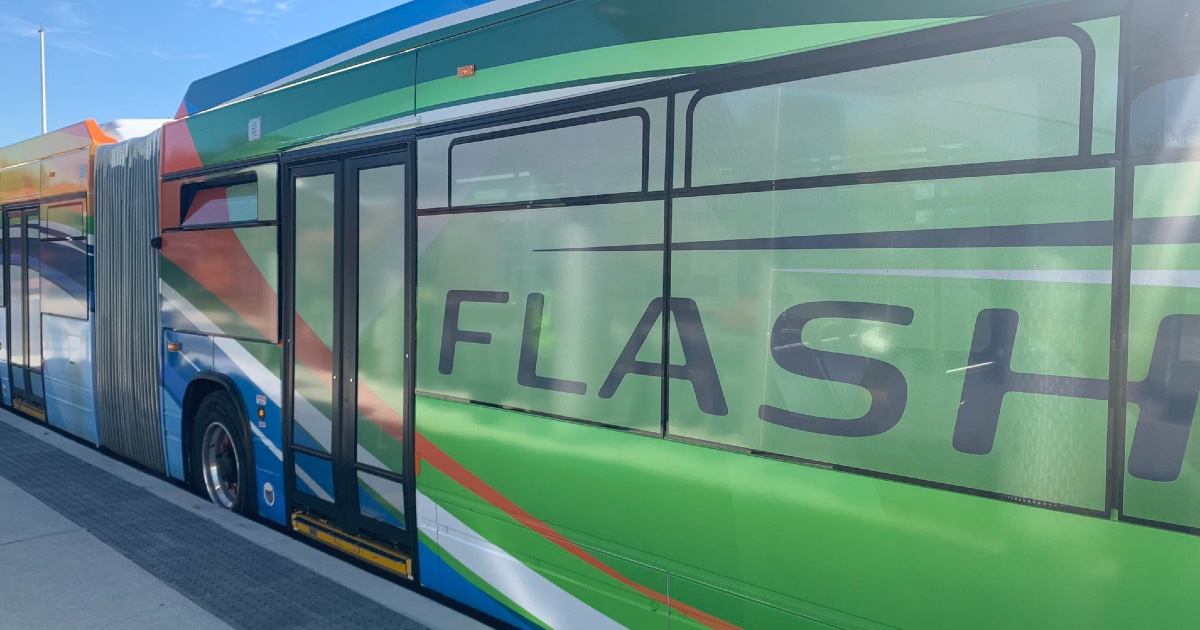 New Bus Service Gets Riders to Their Destination in a FLASH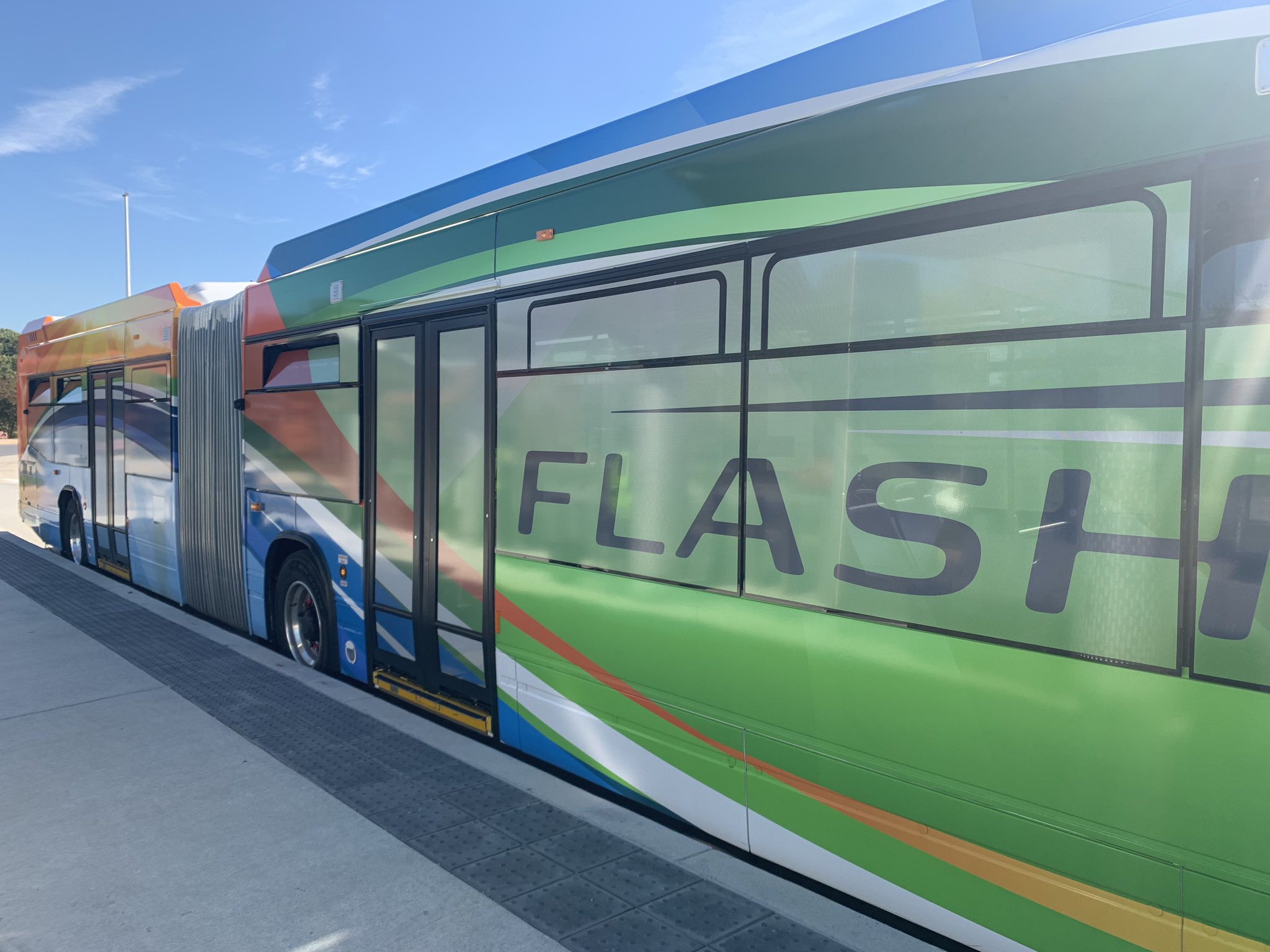 The new FLASH bus rapid transit system is designed to get riders to their destinations faster thanks to several innovative features – including technology to communicate with traffic lights.
"The buses and the signals actually talk to each other so that when the vehicles are approaching a signal, they have the ability to get more green time," said Joana Conklin with the Montgomery County Department of Transportation.
FLASH buses will run on US 29 (Colesville Road) from Burtonsville to downtown Silver Spring starting on Wednesday, October 14 at noon.
MyMCMedia spoke with Conklin to learn more about what makes the new bus service more rapid and efficient:
A virtual launch of the new bus system will be held on Wednesday, October 14 at 10:30 a.m.
The community is also invited to an online open house to learn more about bus rapid transit (BRT) on Veirs Mill Road  on Thursday, October 15 at 6:30 p.m. To register for the meeting, please fill out this form.
The new FLASH bus line will be available for riders starting next week! @mymcmedia pic.twitter.com/tmjajdmjKo

— Jordan Lindsay (@TVJordanLindsay) October 9, 2020
*Meeting for Veirs Mill Road-BRT*

A Virtual Public Meeting will be held on Oct. 15, 2020 at 6:30 PM. This event is an opportunity to learn about the design concept, ask questions and provide feedback.

RSVP here= https://t.co/b8z6Sd7NM1@MCDOTNow @Rockville411 @MontgomeryCoMD pic.twitter.com/tCRmgsAlI2

— mococommuter (@mococommuter) October 12, 2020
*Update for Commuters along US 29*@MCDOTNow @311MC311 @SilverSpringMD https://t.co/Faac5vK0fc

— mococommuter (@mococommuter) October 12, 2020