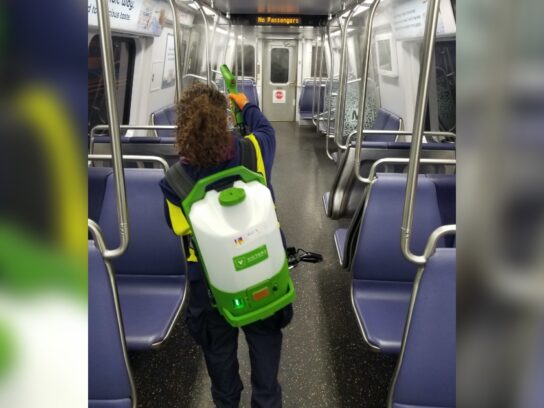 The new CEO of Washington Metropolitan Area Transit Authority sat down with legislators from the D.C. area to ask for their partnership in helping making the transit system so boring that no one talks about it.
"Boring means we are very effective," said Randy Clarke during the monthly meeting of the Metropolitan Washington Council of Governments Wednesday afternoon.
"We want to be a great partner," Clarke said. "Metro has to do well in order for this region to survive."
Clarke summoned up his goals by saying he envisions a rail and bus system that is clean, safe and frequent. Under his leadership, the transit system will be more transparent and more customer focused, he said.
He acknowledged, "It's been a hard slough for Metro," adding, "Covid, I think, did a real number on Metro." However, he stressed, "This is a safe system. It is a very safe system. I use it everyday."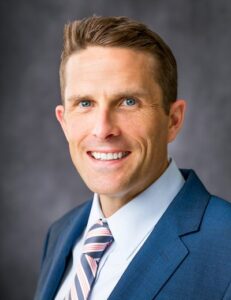 Since taking over the helm in May, Clarke said the transit system is cleaning more, and its security personnel are more visible. He also noted that more of the 7000 trains are back in service.
Two challenges WAMTA faces are adequate funding and not enough bus drivers. Clarke said he planned to spend his first year focused on improving the system and customer perceptions of it. Then, he intends to concentrate on finding a regular funding source.
"We need to perform better before we are asking anyone" for a change in funding, Clarke said.
The current funding system "is not sustainable," he said. Without a dedicated funding source, Metro relies on area local governments for its dollars, with contributions based on population density, average weekday ridership and the number of stations operating in each region.
County Executive Marc Elrich suggested that Clarke consider creating a special tax for those living and working around Metro stations, where land value is increased due to the nearness of the stations.
Elrich also said he would be willing to work with Clarke to consolidate times, signage, fares and other matters where bus routes within Montgomery County overlap with routes run by Metro.
It was a pleasure to host @WMATAGM at our latest COG Board meeting, where he spoke to officials about his plans and priorities for Metro. The COG Board continues its focus on ensuring a safe, reliable transit system. ICYMI watch/listen to the meeting here: https://t.co/qGpvFlNh7R pic.twitter.com/hmmnrJ5Egg

— COG (@MWCOG) September 14, 2022