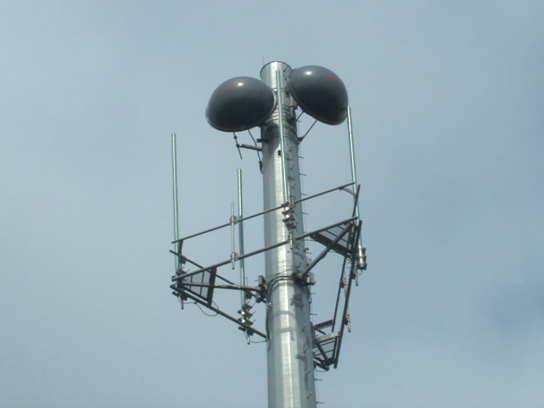 Montgomery County leaders launched a new public safety radio system to improve communications and save lives.
The emergency radio system lets the 911 call center communicate with police, fire and rescue service and other public safety departments. The new Motorola ASTRO 25 system provides enhanced radio coverage in areas like the Potomac River, the Triadelphia Reservoir and other very rural areas of the county, Fire and Rescue Service (MCFRS) Assistant Chief Michael Baltrotsky explained during a press conference Thursday at the Cabin John Volunteer Fire Station in Potomac.
The system doubles the county's total number of radio sites to 22. The system has been operational since March, according to the county.
"This is a $42 million investment from our taxpayers," County Executive Marc Elrich said. "But there was no cost that was too great in order to enable us to save more lives."
Over Mother's Day weekend in 2019, public safety radio channels dropped for about 14 hours in Montgomery County. That year, Elrich delayed two radio sites due to community concerns but ultimately agreed to move forward after pushback from county councilmembers.
"The executive should have never tried to delay this network," Councilmember Hans Riemer said in a statement Thursday. "I appreciate how the Council worked together after I raised the alarm with Councilmember Katz to ensure timely completion of this critical network."
[hr]
Related Posts:
County Prepares to Implement New Emergency Radio System After Serious Disruptions in 2019
https://www.mymcmedia.org/despite-olney-protests-council-approves-10-new-radio-towers/
https://www.mymcmedia.org/montgomery-talks-goldstein-on-how-county-will-improve-emergency-communications/