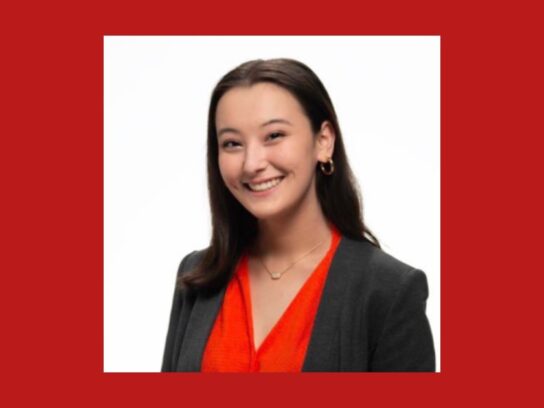 Richard Montgomery High School junior Hana O'Looney has been elected the Montgomery County Public Schools (MCPS) Student Member of the Board of Education (SMOB) for the 2021-2022 school year. O'Looney's term begins on July 1, 2021.
MyMCM spoke with O'Looney to learn about her education priorities for her upcoming term and how she managed her campaign efforts during the COVID-19 pandemic.
According to the MCPS website, all secondary students were eligible to vote virtually in the SMOB election and nearly 33,000 students cast ballots. O'Looney received 78.3% of the vote, while her opponent, Henry Kaye, a junior at Richard Montgomery High School, received 21.3%. This SMOB election was held remotely on April 22–23 due to the COVID-19 pandemic. Nick Asante is the incumbent SMOB.
I've spent the past five years fighting for educational equity in MCPS, and today, I'm proud to announce that Im ready to take this fight to the board table by launching my campaign to be your next MCPS Student Member of the Board of Education. pic.twitter.com/OLdSYGAG3N

— Hana O'Looney | オルーニー後藤 花 (@hanaolooney) January 5, 2021
See related posts below:
Two Richard Montgomery Juniors are Finalists for Student Member of the Board