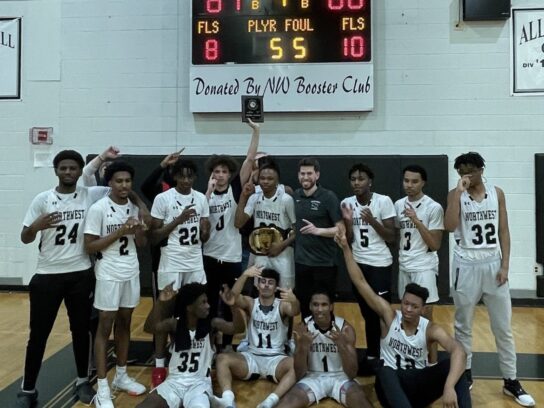 Wednesday night provided some exciting action in the MPSAA boys' region finals.
Northwest beat Seneca Valley on a dramatic buzzer beater in the 4A West II championship.
WDVM was there to capture the excitement.
JAGS WIN AT THE BUZZER!!!!

Freshman Darren Moore hits the shot as time expires, as Northwest defeats Seneca Valley in the 4A Region Final!

Catch the rest of the highlights at 10:45 ONLY on @WDVMTV @WDVMSports!@NWJagSports @Northwest_Jags @AlexFlumTV pic.twitter.com/Lbj05ufp5b

— Jake Rohm (@jakerohm) March 3, 2022
Churchill beat B-CC 68-55 in the 4A West Region 1 championship.
Just a little preview of what's to come tonight, only on @WDVMTV @WDVMSports at 10:45!@DawgsSports turned Potomac into dunk city. We've got a few more for you too…@DawgsBoysBball @tre_stott @EzekielAvit @MCPSAthletics @mcpsAD pic.twitter.com/WhkBkzgYMG

— Alex Flum (@AlexFlumTV) March 3, 2022
In other  boys' games, Damascus beat Springbrook in 3A West II and Blair defeated Blake in 4A North II.
Congratulations to the @MCPS 🏀 teams who won region championships tonight:

3A West II🏆@dhshornetsAD
4A North II🏆@BlairAthletics
4A West I🏆@DawgsSports
4A West II🏆@NWJagSports@MCPSAthletics @MPSSAA_Org @DHS_Principal @blairprincipal @wchsbulldog @NorthwestJags pic.twitter.com/SC0yofoCKR

— Jeff Sullivan (@mcpsAD) March 3, 2022