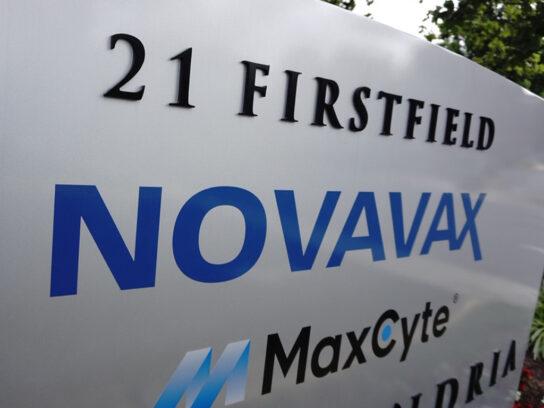 Novavax confirmed high levels of vaccine efficacy against both original and variant COVID-19 strains in recent United Kingdom and South Africa trials.
In a press release Thursday, the Gaithersburg-based drug company said its vaccine has shown to provide 100% protection against severe disease, including hospitalizations and deaths. In a Phase 3 trial, Novavax reported a 96.4% efficacy rate against the original COVID-19 strain.
In a Phase 2b trial taking place in South Africa, with efficacy of 55.4% among HIV-negative trial participants in a region where the majority of cases are coronavirus variants.
The company said this confirms interim results from January 2021, adding more backing to support its vaccine's resistance to COVID-19.
March 11 marked the one-year anniversary that COVID-19 was declared a global pandemic. "With this data in hand, we are even more motivated to advance our vaccine as a potential weapon in the fight to end the suffering caused by COVID-19," Stanley C. Erck, President and Chief Executive Officer of Novavax said in the press release.
The full press release can be found here.
Novavax Confirms High Levels of Efficacy Against Original and Variant COVID-19 Strains in United Kingdom and South Africa Trials https://t.co/G1okZ2LVqK pic.twitter.com/JIXCV5KQmZ

— Novavax (@Novavax) March 11, 2021