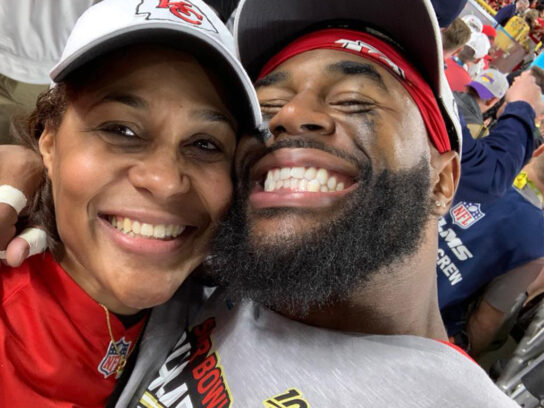 Kansas City Chiefs' linebacker and Good Counsel grad Dorian O'Daniel is trying to win another ring. It's what he does.
His mother Kerri says he's been on winning teams since he started playing football when he was 5. She says she has missed only four of his games since then. Kerri is the keeper of the all the rings her son has won including:
Good Counsel's state championship in 2011
4 ACC championships 2013-2016
NCAA championship at Clemson University in 2016
Super Bowl LIV ring when the Kansas City Chiefs beat the San Francisco 49ers in Super Bowl LIV
https://www.instagram.com/p/CK7Y8Kmj6VF/
O'Daniel's mom may need more room for the rings if her son's team, the Kansas City Chiefs, can beat Tom Brady and the Tampa Bay Buccaneers in Super Bowl LV Sunday to repeat as champions.
The O'Daniels have a large family contingent that has made their way to Tampa but only two will get tickets to the game due to COVID-19.
MyMCM's Joe Yasharoff caught up with Kerri O'Daniel before her trip to Tampa.
O'Daniel's mother will bring one other family member while the others stay in their living quarters in Tampa and watch on TV.
Related Posts:
Good Counsel Alum O'Daniel Excited About Second Trip to Super Bowl