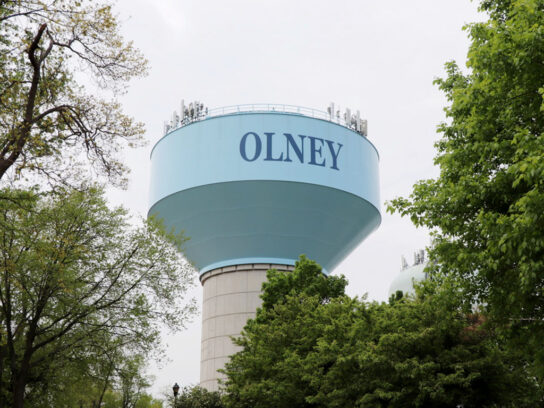 The Olney Chamber of Commerce received a $1 million grant that will be used toward construction of a permanent Olney Police Station and Community Facility. Once built, it will replace the existing trailer on Georgia Avenue that currently is home to the satellite station.
The chamber and other community and nonprofit organizations will use space in the building.
State representatives from District 14 secured the funds, which were added to $175,000 that was allocated in last year's Maryland capital budget.
"We are extremely grateful to our District 14 team," Terri Hogan, the chamber's executive director, said in a news release. "To have a permanent building in the center of Olney benefits our police officers, our businesses, and the entire community."
Sen. Craig Zucker noted, "This record investment not only supports our first responders, but benefits the entire Greater Olney area. District 14 legislators "are looking forward to the construction of this community gathering spot," he said.
The satellite station in front of Onelife Fitness, 17821 Georgia Avenue, was established in 1997.