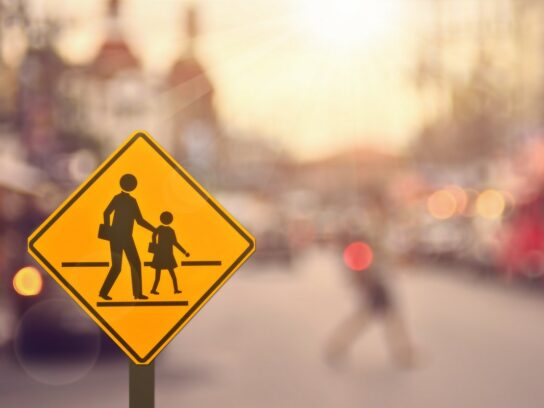 Four family members who lost loved ones to pedestrian traffic accidents spoke at Sunday afternoon's World Day of Remembrance for Road Traffic Victims.
Names of the more than 80 pedestrians who lost their lives in 2020 and 2021 were read aloud during the candlelight memorial, which was held at the Marian Fryer Town Plaza near the Wheaton Metro Station.
"This evening we remembered our neighbors who were struck and killed by cars. Road rage is getting worse and we must install more cameras and infrastructure to protect pedestrians, bicyclists and drivers," Councilmember Evan Glass tweeted.
"We know that one life is too many but we can't forget any of them, so we're going to read each and every one of their names and recommit to the work that we have been doing on the urgent need to make our roads safer for everybody," Councilmember Andrew Friedson tweeted.
According to Montgomery County Police, there have been 29 fatal collisions so far this year, resulting in 32 deaths. Of the fatal accidents investigated by county police, there were seven pedestrian deaths. Other collisions may have been investigated by the Maryland State Police, and police in the cities of Rockville, Gaithersburg and Takoma Park.
The memorial was sponsored by several organizations, including Action Committee for Transit, Montgomery County Families for Safe Streets and Washington Area Bicyclists Association.
Montgomery County's Vision Zero plan calls for eliminating serious and fatal collisions on county roads for drivers, passengers, pedestrians and bicyclists by end end of 2030.
A solemn evening joining families who've lost loved ones on our roads as part of World Day of Remembrance for Road Traffic Victims. Too many lives cut far too short on outdated #dangerousbydesign roads. We have so much work to do to prevent these preventable tragedies. #WDoR2021 pic.twitter.com/CL86aQnNuV

— Councilmember Andrew Friedson (@Andrew_Friedson) November 22, 2021
Thank you to the families of Claire & Bob, Brett, Ricardo, & Angelo for sharing their stories with us.

Thank you to @Andrew_Friedson @EvanMGlass @willjawando @alfredcarr @LCharkoudian @palakovichcarr @EmilyShetty @jaredssolomon & @JohnBKing for being there to listen.#WDoR2021 https://t.co/EB5LRZN9vZ pic.twitter.com/rYTemWNPYr

— Action Committee for Transit (@actfortransit) November 22, 2021
Mindy Badin lost her son to traffic violence on Rockville Pike.
A state road in Montgomery county.@MDSHA pic.twitter.com/l1syZzizev

— Action Committee for Transit (@actfortransit) November 21, 2021
Today is World Day of Remembrance for Road Traffic Victims. This evening we remembered our neighbors who were struck and killed by cars. Road rage is getting worse and we must install more cameras and infrastructure to protect pedestrians, bicyclists and drivers. pic.twitter.com/mKPL1118FI

— Evan Glass (@EvanMGlass) November 22, 2021