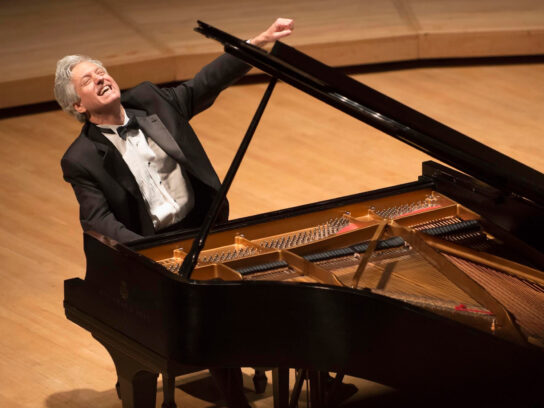 Classical pianist Brian Ganz performed "Chopin: Breaking the Rules" at the Music Center at Strathmore in North Bethesda Saturday night to a large enthusiastic audience.
Ganz gave a moving tribute to the people of Ukraine verbally from the stage as well as a heart rending performance of eight minutes you can watch below.
The two Chopin compositions that Ganz performed as a tribute to the bravery of the people of Ukraine were the "Heroic" Polonaise and another that is not shown in this clip, Polonaise in D minor, Op. 71, No. 1.
Ganz will be back at Strathmore on May 7 performing additional Chopin classics including Fantasia on Polish Airs with the National Philharmonic Orchestra. After Ganz performs, soprano Aleksandra Kurzak joins the Philharmonic and Maestro Piotr Gajewski for Henryk Górecki's Symphony of Sorrowful Songs.
Tickets can be purchased at nationalphilharmonic.org.